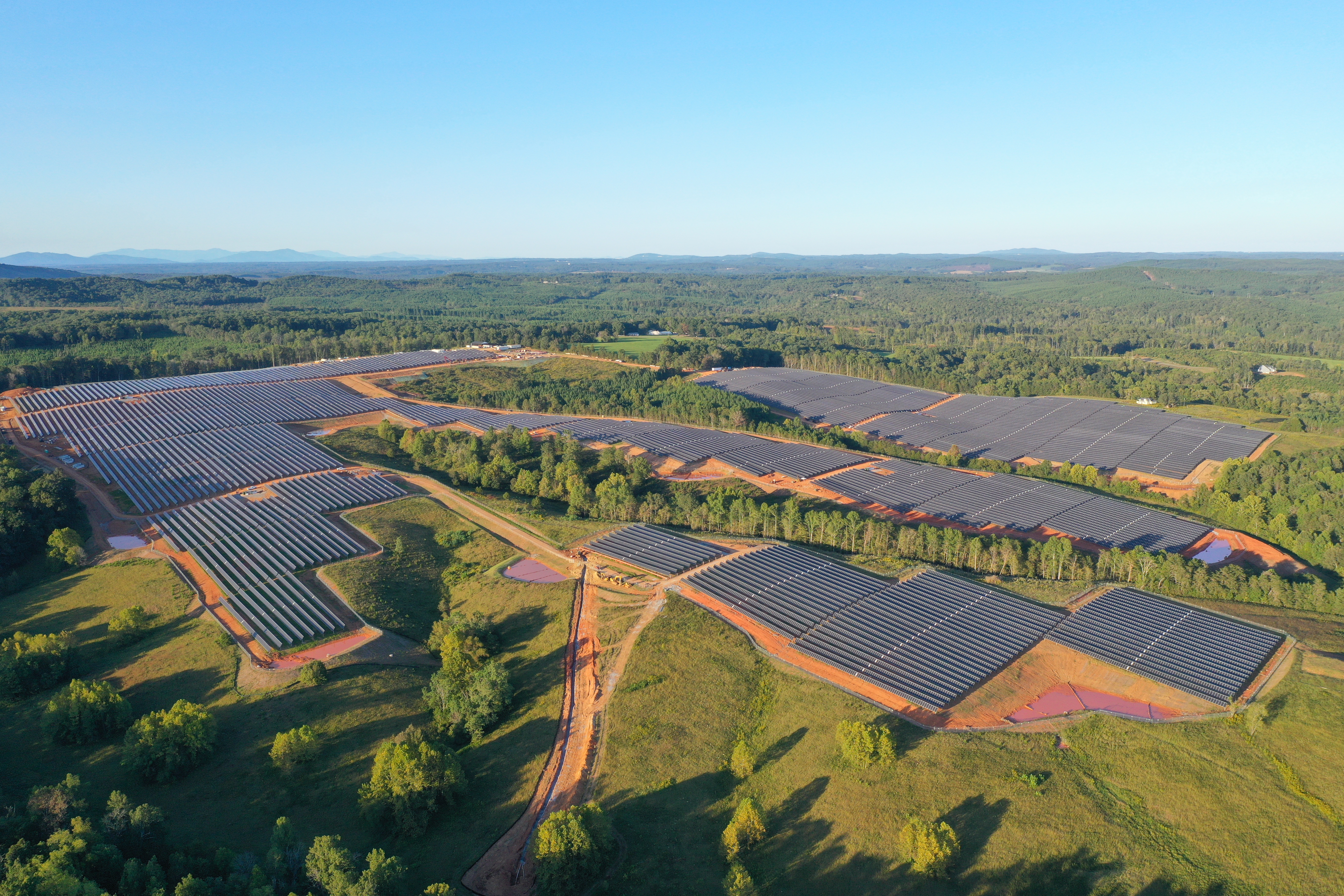 January 27, 2021
DEPCOM has built a strong reputation engineering and constructing some of the toughest utility solar projects in the industry. DEPCOM Project Director Greg Patzer has been at the helm of building the company's largest projects and shares some of the tools behind the team's success.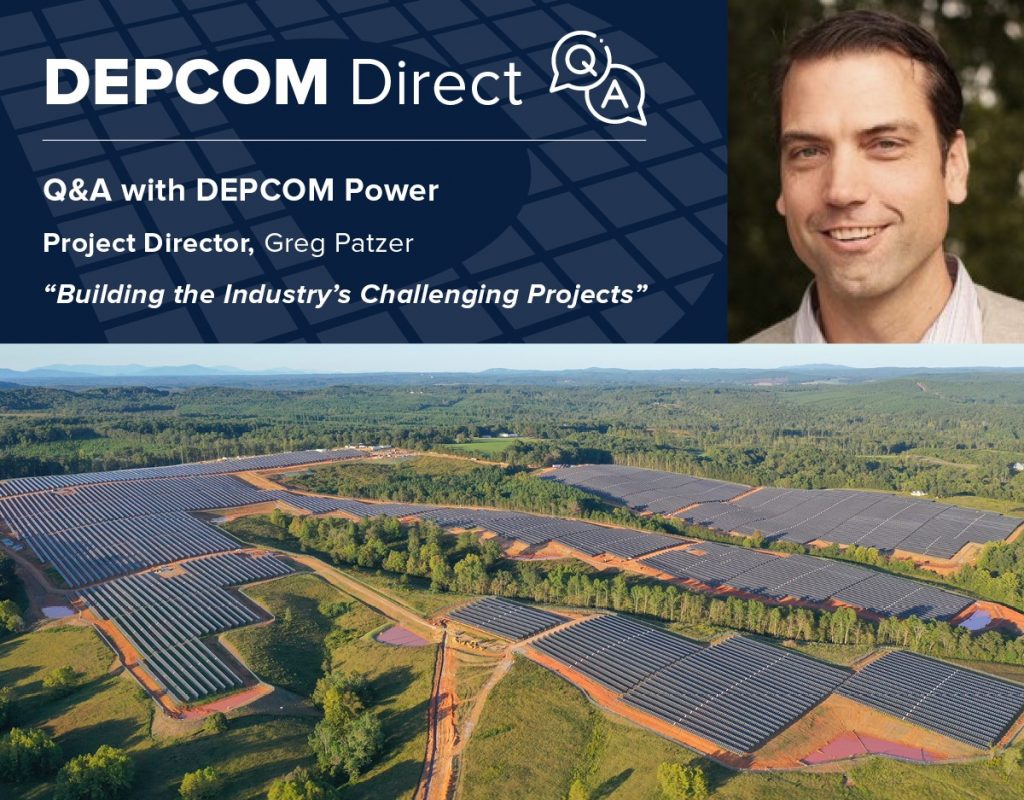 Over the years DEPCOM has worked with our utility solar customers on some of the most challenging solar sites, especially when it comes to rocky terrain sites. How has your team made foundation installation on rocky sites more efficient?
My first project with DEPCOM was on rocky terrain, and we experienced subsurface refusal on about 85% of our posts.  While this was no surprise due to the experience of our team, including in-house Engineering assessments conducted prior to construction, these conditions present a challenge nonetheless to ensure high quality project delivery for our customers on time and at a competitive price.
When unable to install post foundations by traditional means with a post driver, we implement a unique engineered process to maximize the success of driven piles and minimize costly drilling and concrete solutions.
Our goal is always to safely deliver a high performing power plant on time for our customers.  One of many processes developed includes use of a colored tag system to maximize efficiency and installation velocity when managing varying site conditions. Our field teams will notify construction leads of the status of the posts by using a color system to keep real time status on which areas need an alternate installation process to ensure the structural integrity of the post systems.
With these tough site conditions and with any other challenge that comes up with a project, using organized and well communicated processes sets our field teams up for success.
Additionally, it is always beneficial to work with like-minded partners such as our customers, subcontractors, and vendors who help us tackle difficult projects head-on.
What other site terrain challenges have you experienced and overcome?
I've seen virtually every type of site condition including rocky terrain, bedrock, swamp conditions, sandy soils, high water tables, steep slopes, you name it! DEPCOM is uniquely positioned with a full-scale, in-house engineering team that can address challenges proactively and as they arise. Being a vertically integrated engineering and construction team helps immensely to address these challenges.
When looking at the evolution of this industry, some of the best site locations have already been taken. Utility solar site terrain is progressively getting more and more challenging, but DEPCOM is an established leader in successfully executing tough projects based on our extensive experience building over 1.5 GW of projects nationwide in all types of extreme conditions.
Environmental codes and ordinances vary widely from state to state when building utility solar. How does DEPCOM address working in states with uniquely challenging environmental restrictions?
DEPCOM's first approach is to work closely in the community to build relationships. We learn what's important for the solar communities, the neighbors of the site, and the county. For many counties, utility solar is a new source of clean energy. Part of my job I enjoy most is helping to educate leaders on the low-cost economics of utility solar and the opportunities it will bring to stimulate their local economy with new jobs and hiring of local business services.
At the project level, currently we are building a 100+ megawatt project in Virginia where erosion and sediment control is a key environmental focus. Our approach has been to work diligently and frequently with inspectors to ensure all elements of the permitting are prioritized. Communication is essential to success.
What are your personal outlooks on challenges and how to address them? What advice would you give other project managers in this industry?
I take a people centered approach to any challenge. As a company, DEPCOM focuses on "National Championship" teams. We carefully assess the challenges of a project and assemble teams of varied expertise together. It has built an incredible amount of trust amongst our construction force. This continuity in our key personnel helps me tackle challenges with confidence.
.