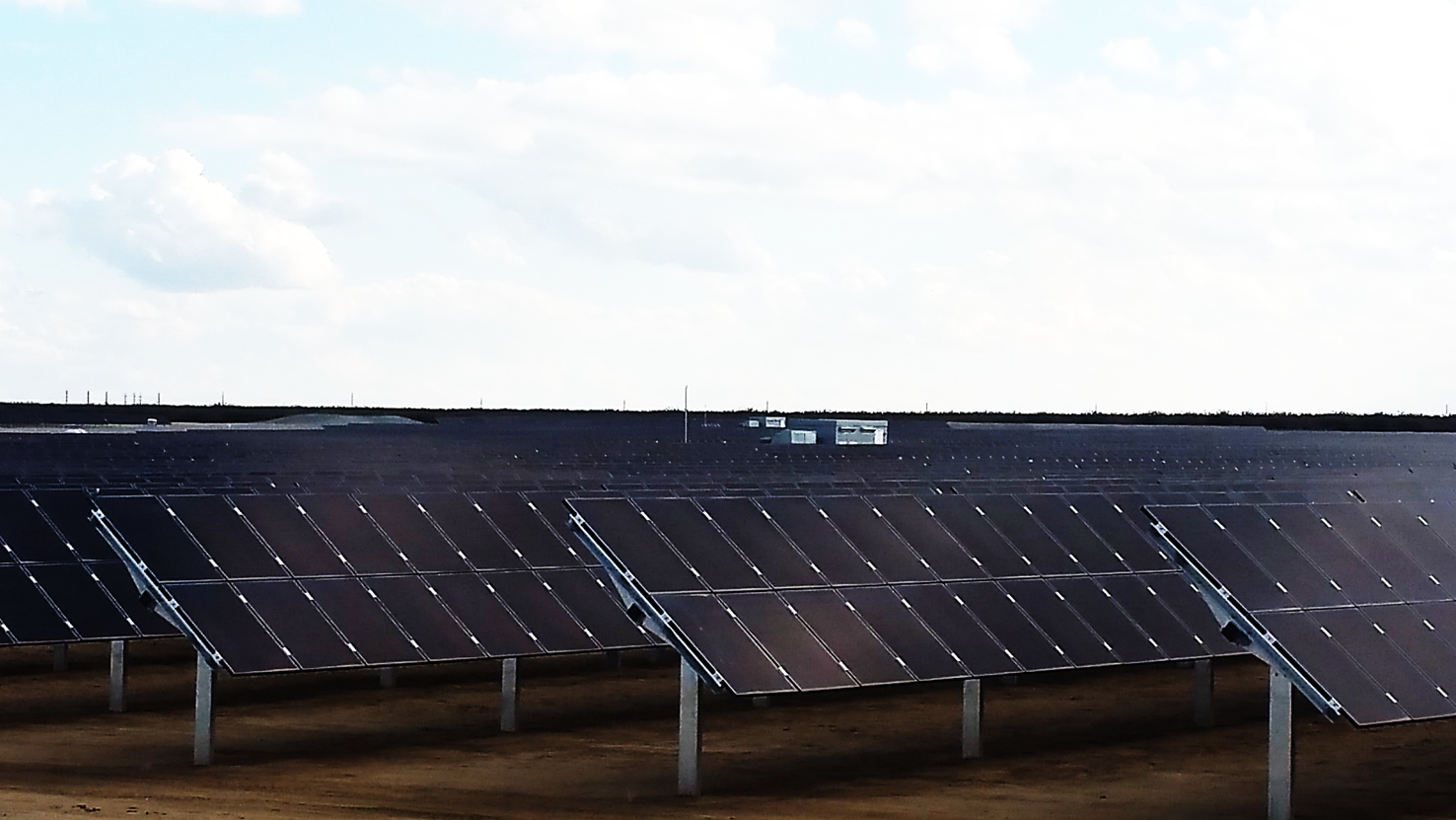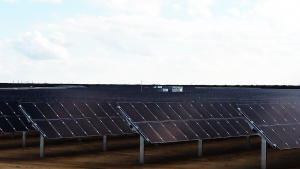 NEW YORK–January 30, 2017- D. E. Shaw Renewable Investments, L.L.C. (DESRI), in partnership with Bright Plain Renewable Energy (BPRE), today announced the acquisition of the Fusion Solar Center project from Coronal Energy™, powered by Panasonic. Fusion Solar Center is a 20 MW-ac facility located in the town of Sprague, Connecticut. The project is expected to reach commercial operation in Q4 2017.
"We are very excited to expand our energy portfolio into Connecticut," said Bryan Martin, CEO of DESRI. "We acquired the Fusion Solar project with the goal of providing clean and cost-efficient green energy to Connecticut's residents and businesses, while creating local jobs as we begin construction."
"This project demonstrates our commitment to developing quality, investment-grade utility-scale solar projects in North America," said Danny Van Clief, Chief Commercial Officer of Coronal Energy. "We're likewise delighted to be a part of delivering clean, affordable energy in Connecticut, a market where we have succeeded in the past and are committed to for the future as well."
Fusion Solar Center has 20-year power purchase agreements with two Connecticut utilities, Eversource Energy and The United Illuminating Company. The facility is expected to generate roughly 40 million kilowatt hours of power each year—enough clean energy to power approximately 3,000 homes, according to metrics provided by the Environmental Protection Agency.
Financing for the acquisition and construction of the project was provided by CIT, alongside a commitment for tax equity financing from U.S. Bancorp Community Development Corporation (USBCDC). Coronal Energy was advised by the principals of EOS Capital Advisors LLC.
Michael Lorusso, Managing Director, Energy for CIT Corporate Financing, said, "DESRI's acquisition of the Fusion Solar Center project represents a major investment in clean, renewable energy for Connecticut. We're pleased to have shared our industry expertise with DESRI as we continue to demonstrate our leadership in financing renewable energy projects and look forward to working with the firm again."
Fusion Solar is a welcome addition to our renewable energy portfolio and will further help the U.S. reduce carbon emissions. We appreciate having such a strong partner in DESRI to help make this project happen," said Dan Siegel, vice president of USBCDC.
DEPCOM Power, Inc. will serve as the engineering, procurement and construction contractor. In addition, DEPCOM Power will provide ongoing operations and maintenance services to the facility once operational.
"DEPCOM Power is committed to designing, building, and maintaining a world-class, high velocity solar plant that will provide efficient and cost-effective clean energy for Connecticut," said Johnnie Taul, Senior Vice President of Project Management and Engineering. "We look forward to getting involved in the Sprague community and working alongside the community leaders to support various outreach initiatives."
About D. E. Shaw Renewable Investments, L.L.C.
E. Shaw Renewable Investments and its affiliates own and manage long-term contracted renewable energy assets in North America with a portfolio of more than 27 projects totaling approximately 1,300 megawatts of capacity. DESRI is a member of the D. E. Shaw group, a global investment and technology development firm with more than $40 billion in investment capital as of October 1, 2016, and offices in North America, Europe, and Asia.
Please visit www.deshaw.com for more information about the D. E. Shaw group.
About Coronal Energy, powered by Panasonic
Coronal Energy™, powered by Panasonic, is a leading provider of renewable energy solutions—especially solar PV—for diverse enterprise customers across North America. It unites Panasonic's financial strength and award-winning history of solar innovation and sustainability leadership with the project development, finance, engineering, construction, and asset management experience of Coronal Energy.
Coronal Energy develops, finances, and operates solar PV projects in exclusive partnership with Panasonic, which also holds an equity stake in the company. Coronal's acquisitions of HelioSage Energy, a leading utility-scale solar project developer, and Blue Oak Energy, a best-in-class commercial and utility-scale solar engineering and construction company, build upon the dynamic company legacy. The Coronal Energy, powered by Panasonic team also includes the Energy Solutions Group of Panasonic Enterprise Solutions Company, a division of Panasonic Corporation of North America.
The Coronal Energy, powered by Panasonic portfolio includes projects in 40 states totaling 2.3 GW, with more than 3.4 GW of greenfield and brownfield projects under construction/contract, in development, or in the pipeline. The integrated team maintains offices across North America in California, Colorado, New Jersey, Virginia, and Toronto. For more, please visit CoronalEnergy.com.
About U.S. Bancorp Community Development Corporation
With $22.6 billion in managed assets as of Dec. 31, 2016, U.S. Bancorp Community Development Corporation, a subsidiary of U.S. Bank, provides innovative financing solutions for community development projects across the country using state and federally sponsored tax credit programs. USBCDC's commitments provide capital investment to areas that need it the most and have contributed to the creation of new jobs, the rehabilitation of historic buildings, the construction of needed affordable and market-rate homes, the development of renewable energy facilities, and the generation of commercial economic activity in underserved communities. Visit USBCDC on the web at www.usbank.com/cdc.
About CIT
Founded in 1908, CIT (NYSE: CIT) is a financial holding company with more than $65 billion in assets. Its principal bank subsidiary, CIT Bank, N.A., (Member FDIC, Equal Housing Lender) has more than $30 billion of deposits and more than $40 billion of assets. It provides financing, leasing and advisory services principally to middle market companies across a wide variety of industries primarily in North America, and equipment financing and leasing solutions to the transportation sector. It also offers products and services to consumers through its Internet bank franchise and a network of retail branches in Southern California, operating as OneWest Bank, a division of CIT Bank, N.A. cit.com.
About DEPCOM Power
DEPCOM Power is a partner in utility scale solar specializing in Development Support, Engineering, Procurement, Construction, Operation, and Maintenance services for utilities, independent power producers, and project development companies.
DEPCOM Power leverages a highly-experienced team of solar industry veterans, the best module technology available, and the most cost efficient balance of system components to provide high quality and cost effective utility scale solar systems. DEPCOM Power's management team has successfully executed over 9 GW and $12 billion of power projects in distinctly challenging environments throughout the world. For more information about DEPCOM Power, please visit www.depcompower.com.
About EOS Capital Advisors LLC
EOS Capital Advisors provides mergers and acquisitions, capital raising, valuation and general financial and strategic advisory services to the renewable and sustainable infrastructure sectors. EOS Capital Advisors partners with middle-market, high-growth companies and their respective investors, boards and shareholders. EOS Capital Advisors advises large and sophisticated investors looking to gain a foothold or grow their presence in the renewable energy markets. EOS has offices in San Francisco and Washington DC, please visit www.eos-cap.com for more information. Securities related services are offered through Burch & Company, Inc. EOS Capital Advisors and Burch & Company are not affiliated entities.
This article originally appeared in Businesswire.com on January, 30 2017.