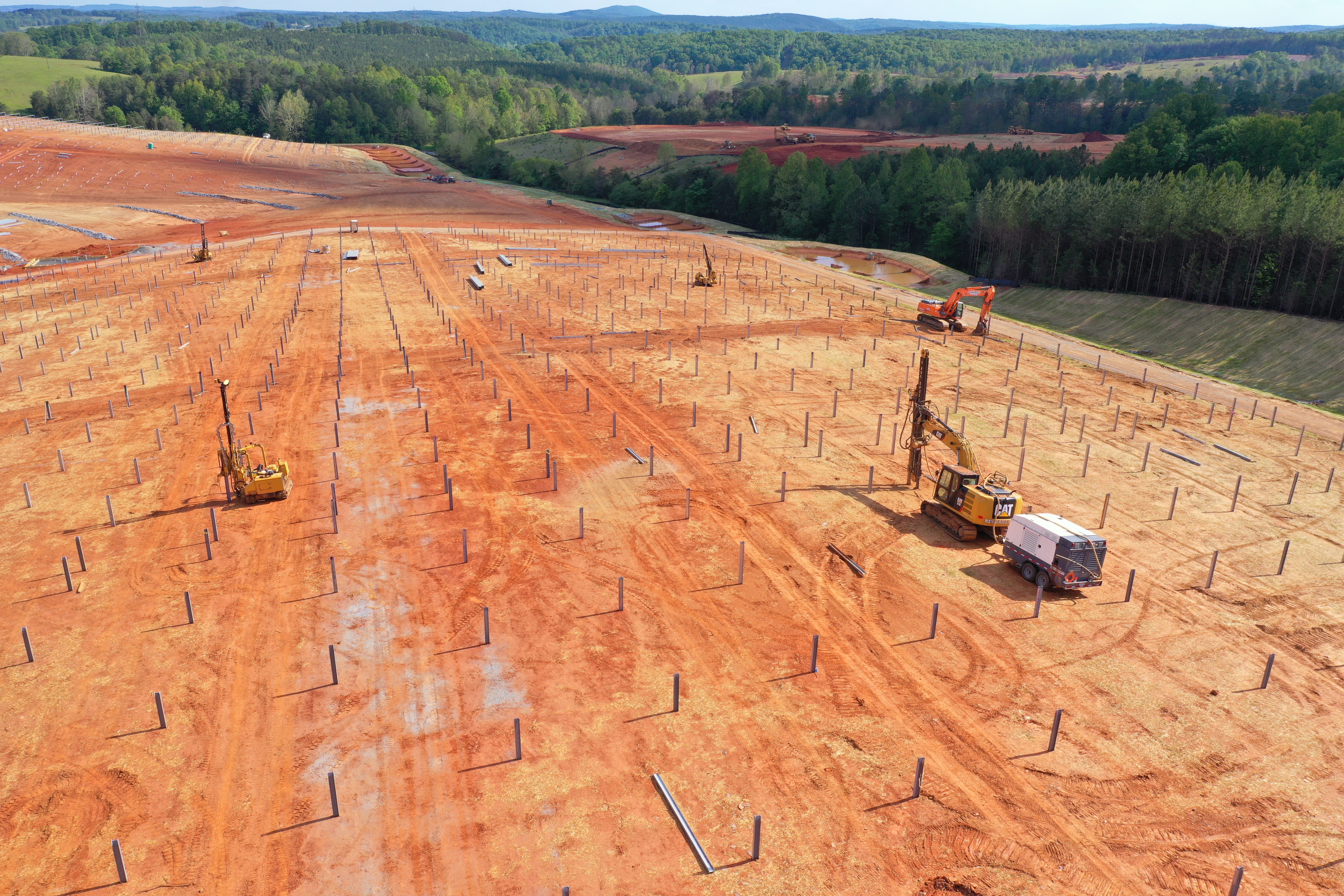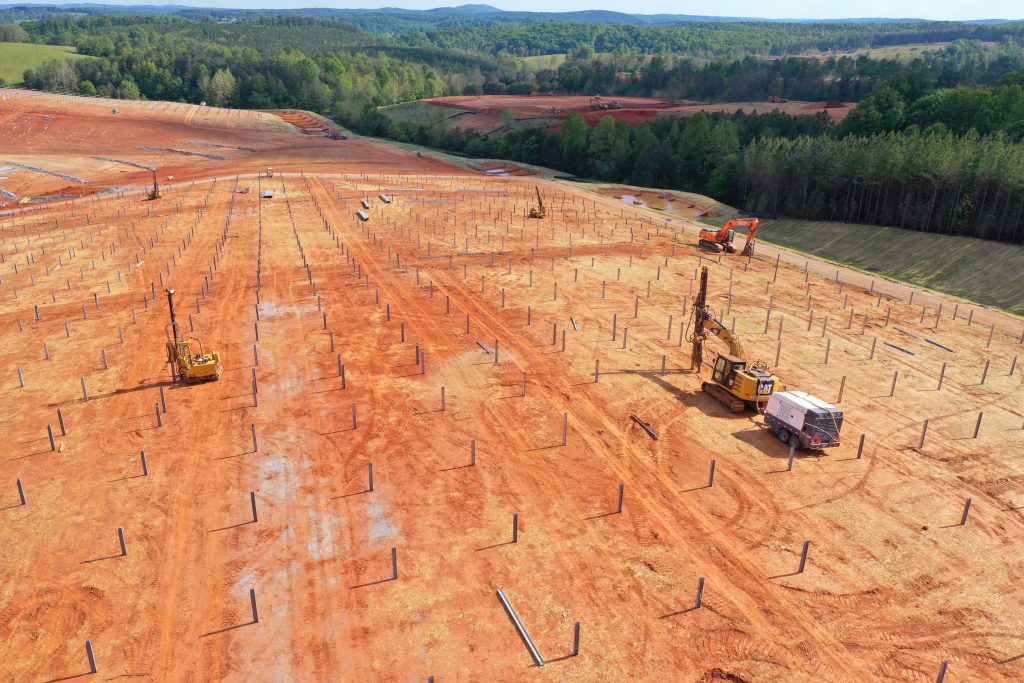 June 1, 2020 – Scottsdale, AZ
DEPCOM Power Inc., (DEPCOM) announced it has begun construction on the Altavista Solar plant near Lynch Station, VA.
The 113 MWdc utility-scale solar plant will span across approximately 720 acres and is being engineered and constructed by DEPCOM for Liberty Power Corp, L.L.C.
Developed by Apex Clean Energy, Altavista Solar will be the first utility-scale solar project in Campbell County and generate over $1.8 million in local tax revenue over the project's 35-year lifetime. The project is expected to be completed and powering the grid with clean energy by end of year.
Focused on empowering the local community, the solar plant will generate approximately 300 jobs during construction, with a goal of hiring local craft and U.S. veterans. DEPCOM's "Buy American" policy will focus on investing nearly 80% percent of the project's utility solar spend including Tier 1 American suppliers, along with contracting local businesses for services.
DEPCOM has engineered, built and operates two other solar plants in Virginia in addition to having two more currently under construction in the state.
The safety and well-being of contractors and employees remains DEPCOM's top priority while building the project during the COVID-19 restrictions. Classified as essential critical infrastructure workers, DEPCOM's safety crews will operate in accordance with all applicable governmental authority's public health daily statements and guidelines.
DEPCOM G.I.V.E.S., a non-profit organization committed to empowering the local communities where DEPCOM builds and operates solar plants for its customers, will focus charitable donations across greater Campbell County on behalf of the project, aimed at supporting COVID-19 relief efforts, the impoverished, veterans, education, and community solar initiatives.
About DEPCOM Power Inc.
DEPCOM Power is a partner in utility scale solar for: Project Development Support,    Engineering, Procurement & Construction and Operations and Maintenance services for utilities, independent power producers and project development companies. DEPCOM Power leverages a highly experienced solar team, technology and agnostic top-tier solar modules, and cost- effective balance of system components to provide optimum levels of agility, price and quality for utility scale solar. For more information about DEPCOM Power, please visit www.depcompower.com.
About Apex Clean Energy
Apex Clean Energy develops, constructs, and operates utility-scale wind and solar power facilities across North America. Our mission-driven team of more than 200 renewable energy experts uses a data-focused approach and an unrivaled portfolio of projects to create solutions for the world's most innovative and forward-thinking customers. For more information on how Apex is leading the transition to a clean energy future, visit apexcleanenergy.com or follow us on Facebook, Twitter, and LinkedIn.
Media Contact:
Danielle Luciano- DEPCOM Power
dluciano@depcom.jz2.barn3s.com
(858) 705-8845