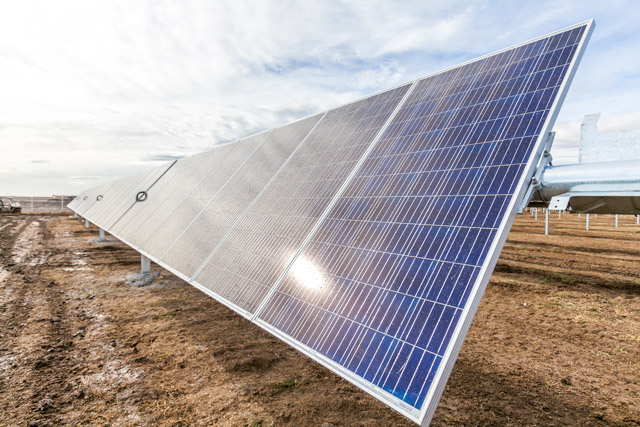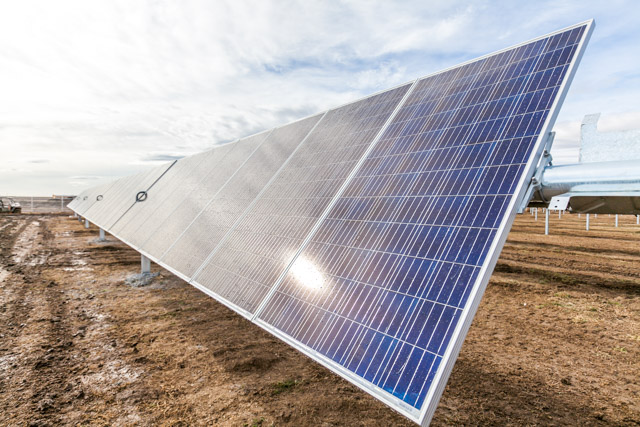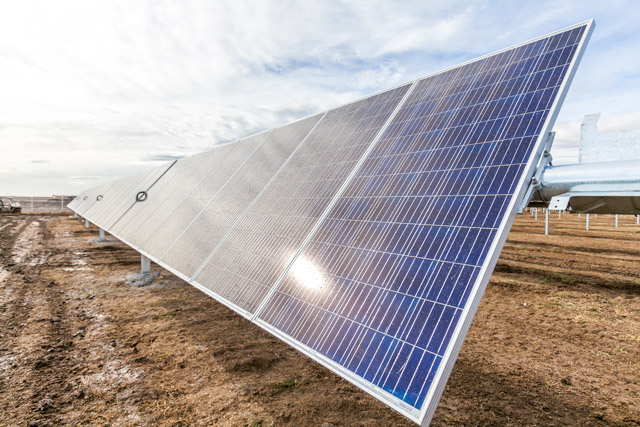 by Ryan Blessing- Norwich Bulletin Newspaper
Posted Sep 2, 2017 at 2:50 PM
SPRAGUE — The sight is a strange one: Hundreds of metal beams standing about four feet upright in the earth, evenly spaced across more than 100 acres stripped barren on what was once a hay field and forest off Potash Hill Road in Sprague.
The posts have a purpose, though. By the fall, they'll be supporting a network of solar panels that builders say will be one of the largest sun-powered stations east of the Mississippi River, and the largest in Connecticut.
Generating 20 megawatts of electricity annually, the array will be capable of powering 3,700 homes according to representatives from DEPCOM Power Inc., the firm constructing the solar farm.
Panels started arriving Monday and Tuesday, DEPCOM Power Project Manager Nick Detelich said. Work started last December and is expected to be completed by November.
"We'll have all the panels up across the entire site," he said. DE Shaw Renewable Investments will own the array, and by agreement will sell power generated by it to Eversource and United Illuminating. The land is leased to DE Shaw by landowners Allen Rainville and Gary Houle.
"We're going to ramp up personnel over the next two weeks, and bring in between 20 and 80 additional people for the actual panel installation," Detelich said.
In addition to clean energy, the project is a boon for Sprague, which has been looking for a commercial operation to offset the $180,000 in annual tax revenue the town lost when Fusion Paperboard shut its doors several years ago.
First Selectman Cathy Osten said the solar site would generate $200,000 per year in tax revenue for the town over a 20-year period.
"It really saved us from raising taxes as a result of the loss of the paper mill," Osten said. "We would've had to raise taxes 2 mills without this."
During the construction, DEPCOM also has contributed more than $135,000 to state and local organizations, some of which were affected by the state's budget cuts.
Area recipients include the St. Vincent De Paul Place meal site, the Baltic Fire Department and End Hunger CT.
"This company has been a huge community partner," Osten said. Sprague participates in the End Hunger CT summer meals program as well, Osten said.
"They gave donations to that. They gave donations as well to the largest convent in Connecticut, which is located here in Sprague," she said.
The project also employs more than 70 local workers, including from Sprague. About one-quarter of the employees are veterans like Jaime Cartagena, of Groton, according to DEPCOM.
"I help out with the logistics, with posts, racking, deliveries," Cartagena said. "Anything that's needed."
Osten said she hopes the success of the Potash Hill Road site will encourage DEPCOM to build another similar-sized solar farm on the nearby Fusion property. The solar project initially was slated for the Fusion site.
"We're hoping that they're interested and have approached them about it. That would be a great site to put some additional solar panels," Osten said.
This article was originally posted by the NORWICH BULLETIN NEWSPAPER