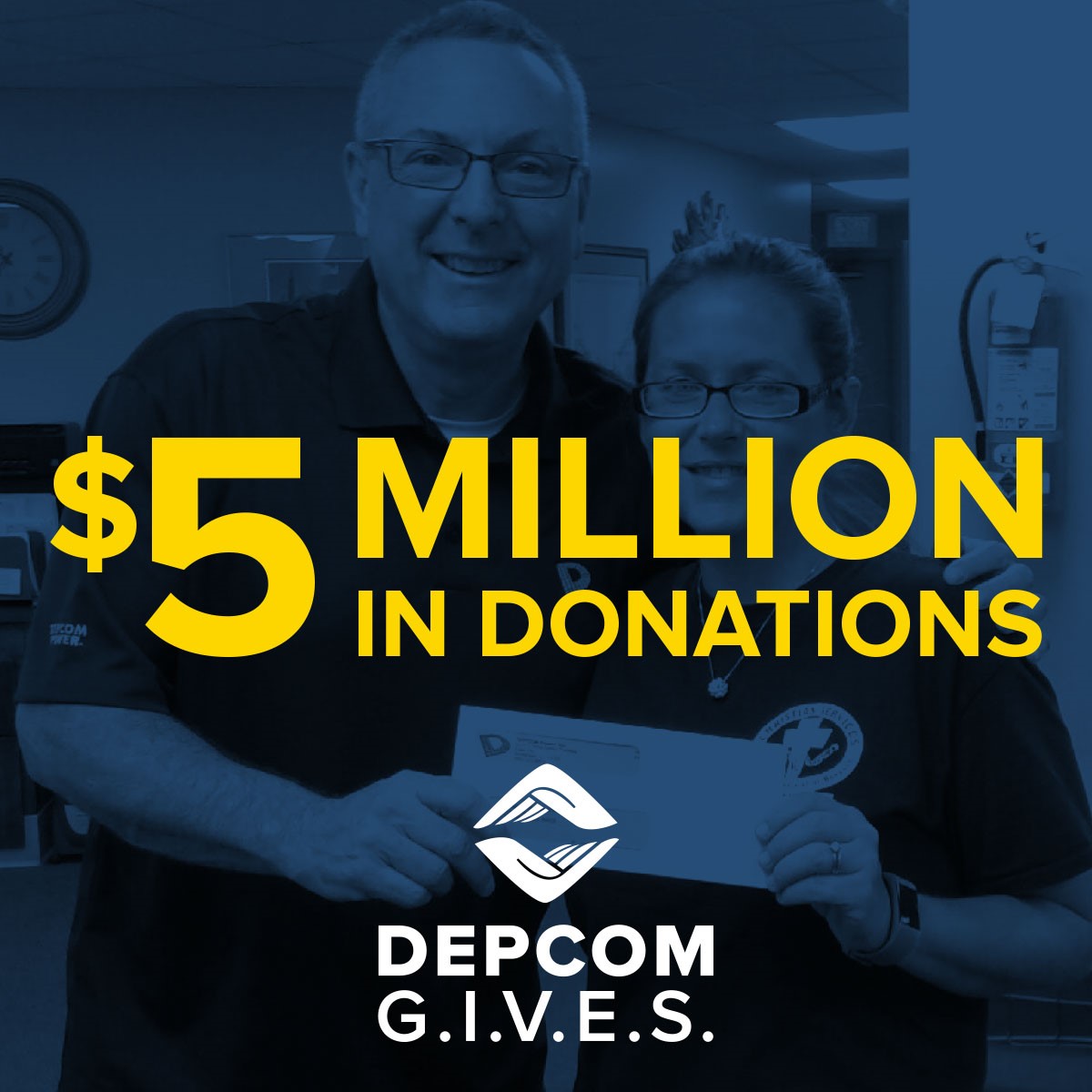 Scottsdale, AZ- January 14, 2020
DEPCOM Power's non-profit organization, DEPCOM G.I.V.E.S, announced it has proudly reached a new milestone of $5 million in total charitable donations since its founding in 2014.
Pastor Jeff Mugford, DEPCOM G.I.V.E.S Director of Giving, oversees the organization's charitable giving. Pastor Mugford travels nationwide to each DEPCOM Power solar project, researching and vetting local organizations in the community to ensure they meet DEPCOM G.I.V.E.S criterion, ensuring money goes to the charities in most need, run by dedicated volunteers and community leaders.
With many solar projects being built in small, rural communities, investments in the social, education and energy programs are greatly needed to offer a brighter future of opportunity.  DEPCOM G.I.V.E.S focuses its charitable donations on the impoverished, veterans, education and community solar programs.
In 2020, DEPCOM G.I.V.E.S will continue its mission, aimed at donating an additional $2 Million to local charities across the nationwide project communities where DEPCOM is building utility solar power plants for its customers.
To learn more or donate to the DEPCOM G.I.V.E.S cause, visit: www.depcomgives.org.