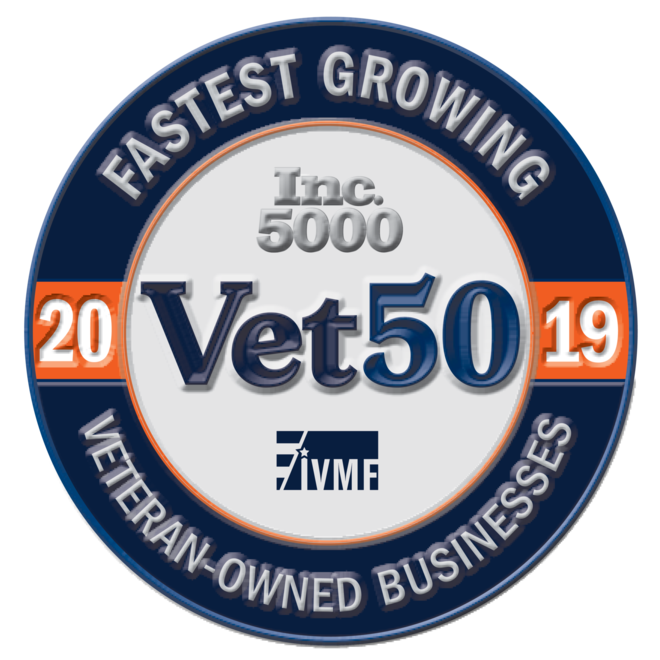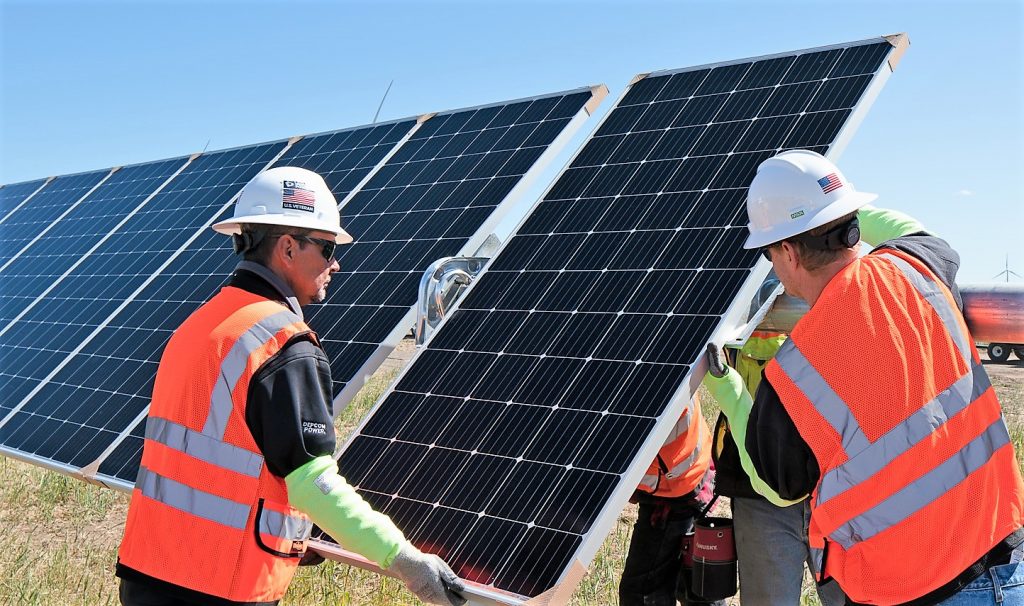 Scottsdale, AZ – January 31, 2019
DEPCOM Power has been named #1 on INC magazine's annual Vet50 list—a compilation of the nation's fastest growing veteran-owned businesses. The ranking, created in partnership with Inc. magazine and the Institute for Veterans and Military Families at Syracuse University (IVMF), was born out of the iconic Inc. 5000 list of the fastest-growing private companies based in the U.S. Both distinctions are considered hallmarks of entrepreneurial success.
"Offering our nation's brave patriots new career opportunities in the rapidly growing utility solar industry is part of our founding Core Values," said Johnnie Taul, President, DEPCOM Power. "To date, 29% of our work force are proud U.S. Veterans. Their work ethic and military training brings a tremendous amount of efficiency and camaraderie to our company."
Founded in 2013, DEPCOM Power designs, builds and operates utility solar plants across the U.S.A. and currently employs a workforce of 1,400 Americans. In addition to hiring veterans, DEPCOM also gives 10% of net income to charitable organizations, with a strong focus on donations to veteran charities. To date, DEPCOM G.I.V.E.S has donated more than $3.6 million to charities across the project communities where they build solar plants.
"Veterans bring an incredible array of knowledge and skills to the world of business. Inc. is proud to join in honoring the valuable contributions these leaders make to their communities and to the American economy," says James Ledbetter, editor, Inc. magazine and Inc.com.
"All veteran entrepreneurs bring a unique set of proven skills and knowledge to the business world as a result of their military service," said Mike Haynie, Syracuse University Vice Chancellor and IVMF Founder, Executive Director. "We are proud to partner with Inc. magazine and are grateful for their ability to shine a spotlight on the success of veteran-owned businesses who contribute so much to the fabric of the American economy. These successful business owners on the Vet50 list are inspiring examples of how important and valuable veteran entrepreneurs are to our society and economy. These individuals not only served for the sake of our collective freedom and security, they are now continuing to serve by bettering the economic climate in their communities and across the country."
The Vet50 list will be celebrated on Saturday, March 2, 2019 in Dallas, TX, at the Vet50 Awards dinner during the IVMF Veteran EDGE national conference (February 28 – March 3, 2019). EDGE is the first-of-its-kind coalition of large companies supporting the success of veteran-owned businesses, connecting them with entrepreneurial education, training, resources, and networking opportunities.
For more information on the Inc. Vet50 list, visit: https://ivmf.syracuse.edu/vet50/
####