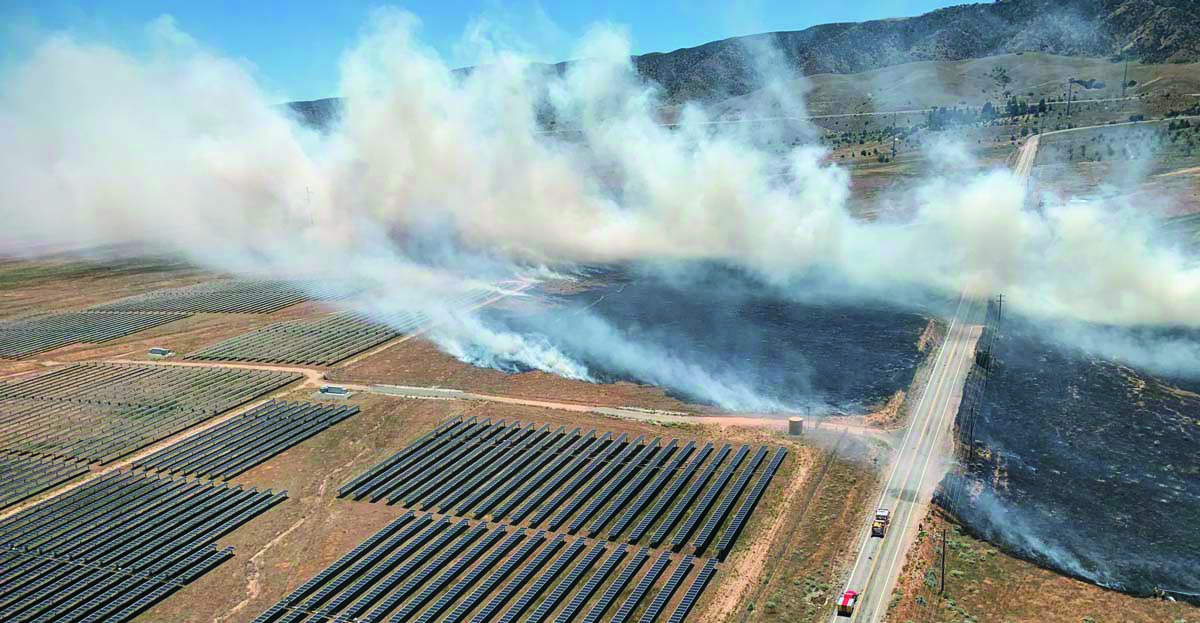 EXPERT PLANT RECOVERY SAVES ASSET OWNER MORE THAN $2.6 MILLION
In 2020, the western US experienced one of the most severe wildfire seasons in its history. Fanned by gusty winds and fueled by hot, dry terrains, the fires burned more than ten million acres and caused $19 billion in damages. Solar plants were not spared.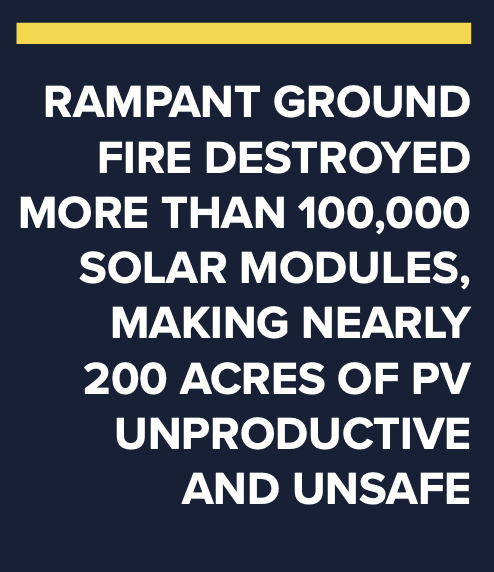 DEPCOM Power's client in Kern County, California, faced catastrophic damages that shut down its 20-MW system. Rampant ground fire destroyed more than 100,000 solar modules, making nearly 200 acres of PV unproductive and unsafe. To tame the flames, helicopters dumped volumes of water on the site, flooding central inverters and other equipment.
DEPCOM Power quickly deployed its restoration team to assess the damage on-site, after months offline. With unique plant recovery expertise, DEPCOM Power surveyors thoroughly evaluated and documented rows of equipment and swiftly recommended a course of action to salvage, repair, and replace components.
DEPCOM Power worked alongside the asset owner and its insurers to prioritize getting a portion of the production back online quickly. It consolidated salvageable parts to restore segments of the facility while it procured new equipment to replace damaged parts. Unfortunately, the original bill of material and some of the equipment were no longer manufactured. As a result, DEPCOM Power had to source, engineer, permit, construct, and commission a hybrid system that wove in older equipment with state-of-the-art PV technologies.
Performing this restoration during the COVID-19 pandemic required extra safety protocols to keep both DEPCOM Power and partners safe. DEPCOM Power leveraged its deep supply network to overcome pandemic-related supply delays.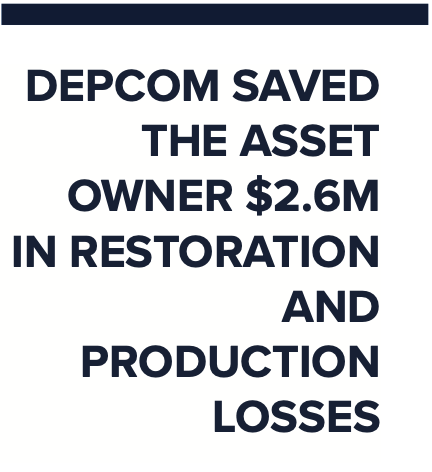 DEPCOM Power merged in-house EPC capabilities with recovery expertise to balance production demands with deconstruction and replacement plans. This level of collaboration saved the asset owner a total of $2.6 million in restoration and production losses.
DEPCOM Power's extensive restoration experience allowed it to work closely with insurers. The team streamlined the claims process by providing detailed documentation and cost explanations throughout the process, supporting rapid and optimal insurance coverage.

Keeping everyone on the same page was critical. DEPCOM Power's proactive communication between the owner, the insurance providers, and partners wove the team together for an efficient collaboration.