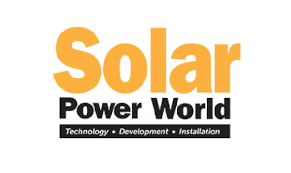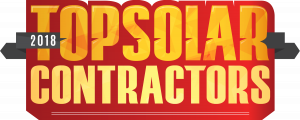 July 24, 2018 –  Scottsdale, AZ
More than 10,600 megawatts of solar power were installed last year in the United States, and DEPCOM Power has been recognized by Solar Power World magazine for its contributions to the industry. DEPCOM achieved a rank of #8 as the Top EPC Solar company in the USA out of 230 solar companies and a rank of #11 out of 450 utility solar companies on the magazine's 2018 Top Solar Contractors list.
The Top Solar Contractors list is developed by Solar Power World to recognize the work completed by solar contractors across the United States. Produced annually, the Top Solar Contractors list celebrates the achievements of U.S. solar developers, subcontractors and installers within the utility, commercial and residential markets, and ranks contractors by kilowatts installed in the previous year.
"Solar Power World is very excited about the 2018 class of Top Solar Contractors," said Kelly Pickerel, editor in chief of Solar Power World. " We're happy to feature a strong group of thriving U.S. solar installers on the 2018 Top Solar Contractors list. These companies truly are at the top of their markets."
DEPCOM employs more than 1,500 American solar workers and through 2017 had designed and installed more than 590,000 kilowatts (dc) of utility solar, a reflection of the company's continued growth since its founding in 2013.
"We are extremely honored to be ranked amongst the great utility solar contractors of the USA and as the #1 Solar Contractor in Arizona. This prestigious ranking is truly attributed to the trust our utility solar customers have placed in our industry-leading team," said Johnnie Taul, President – DEPCOM Power.
About Solar Power World
Solar Power World is the leading online and print resource for news and information regarding solar installation, development and technology.