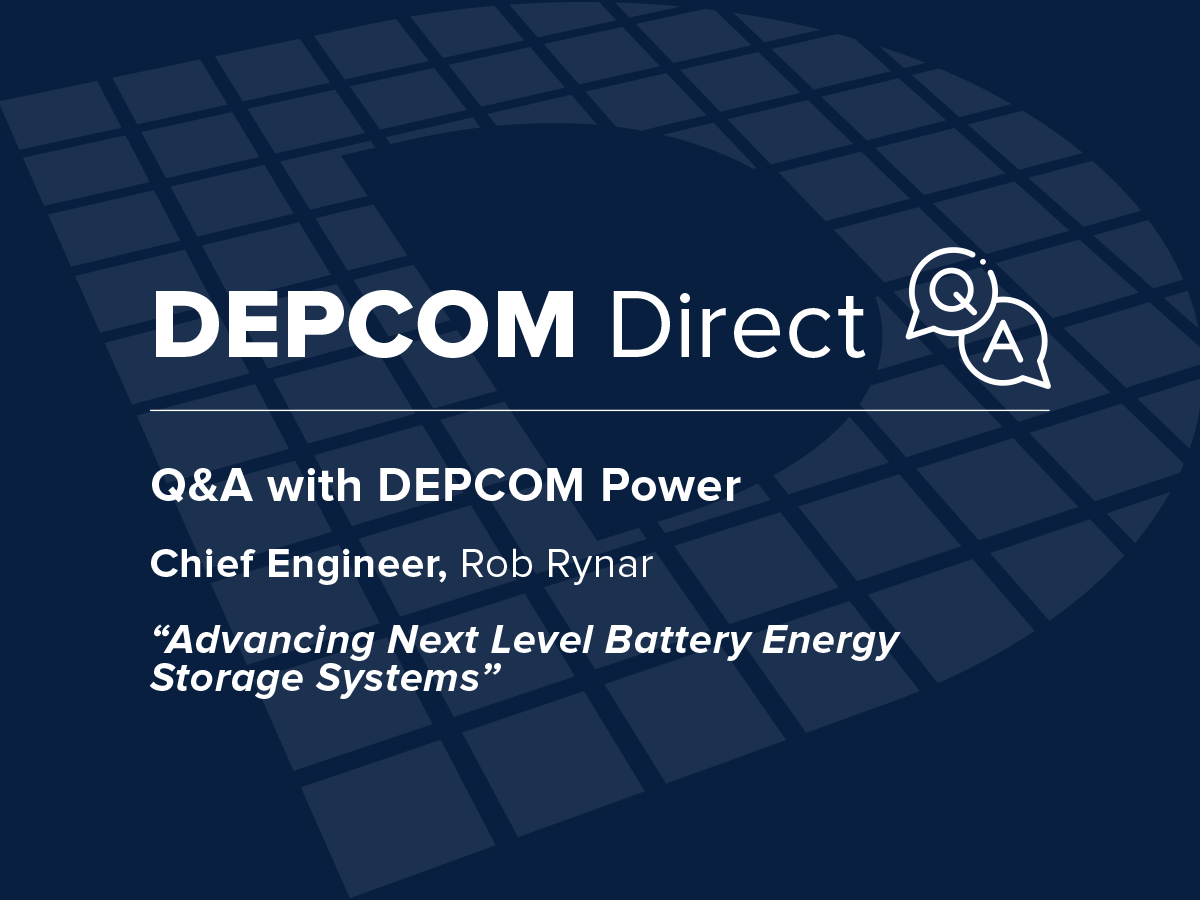 March 24, 2021 
A pioneer in the utility solar industry, DEPCOM's Chief Engineer, Rob Rynar, shares his perspective on the advanced Battery Energy Storage solutions DEPCOM is providing its customers today, and for the future.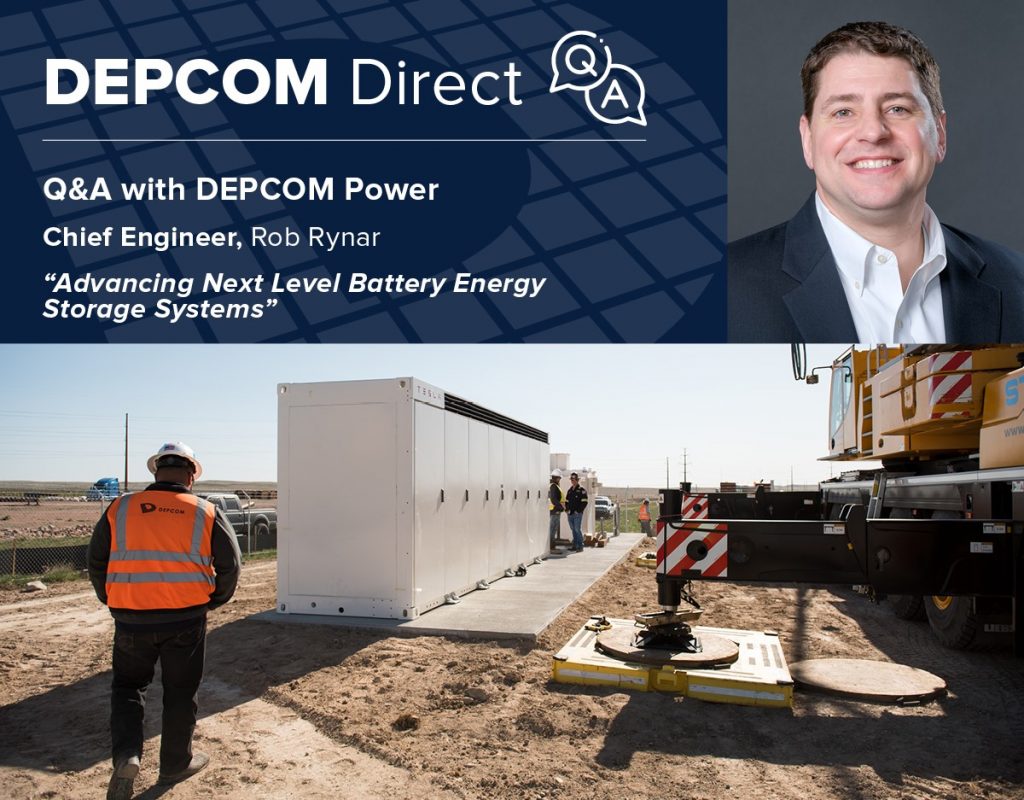 Q: DEPCOM recently partnered with Tesla to pioneer a new PV plus energy storage project, can you explain some of advanced technologies implemented?
A: Tesla has been a clear leader of electrical vehicle battery technology and has been steadily applying their knowledge towards large scale stationary applications. DEPCOM and Tesla have partnered to combine our in-house Engineering, Construction, and Operations capabilities with their innovative technology solutions to set the standard for PV plus energy storage. Our first collaboration was spearheading a 30MW solar plant in conjunction with a 3,000 kWh Tesla Megapack.
Tesla employs an innovative approach on how to package and deploy a complete Battery Energy Solution (BESS). Their application package differentiates themselves from most other competitors in the utility scale market segment.
While most BESS systems consist of many separately manufactured components which require on site assembly, otherwise known in the industry as "integration", Tesla's Megapack product is an all-inclusive, single shipping split lineup. Each megapack is shipped complete with all battery cells, inverters, HVAC system and controls requiring virtually no field assembly. This design allows for a shorter construction timeline, less assembly associated risk, and easier maintenance of the storage system.
Q: How does DEPCOM service its plants that operate with an ESS?
A: DEPCOM's in-house Plant Operations division is nearing 2 Gigawatts of operating fleet capacity with strategies and resources in place to best service ESS as our fleet continues to rapidly grow. In anticipation of the increase of DEPCOM installed ESS projects, our in-house Plant Operations talent is expanding to meet the growing market demand.
It is a natural evolution within DEPCOM that we continue to advance the capability of seamless operations and preventive maintenance of ESS equipment. Our approach replicates the impressive 99.4% fleet availability we consistently demonstrate amongst the current fleet.
Q: What are industry forecasts looking like for the future of PV energy storage?
A: There is little debate about the immense future of energy storage's role in global electrical systems. The benefits that ESS can bring to all levels of the electrical transmission, distribution and demand side are numerous. Not only does BESS compliment the intermittent renewable energy capacity, but it also allows itself to be a backup in case of grid failure.
A prime example of why energy storage systems are critical in today's infrastructure is the recent weather-related grid failures in Texas. An increase of energy storage allows for back up generation in case of extreme weather events or technical failures no matter the grid's energy production mix. Further, a charged ESS system of scale can aid in restarting a blacked-out grid.
Q: How is DEPCOM preparing to serve the market growth?
A: DEPCOM is taking the initiative to educate critical teams about advancing energy storage technologies to best prepare for this sector's growth. Much of this learning process goes hand in hand with the relationships DEPCOM builds with industry leaders like Tesla. Cultivating mutually beneficial relationships with these key suppliers is how DEPCOM maintains a competitive edge and remains prepared to tackle large portfolio projects with energy storage.