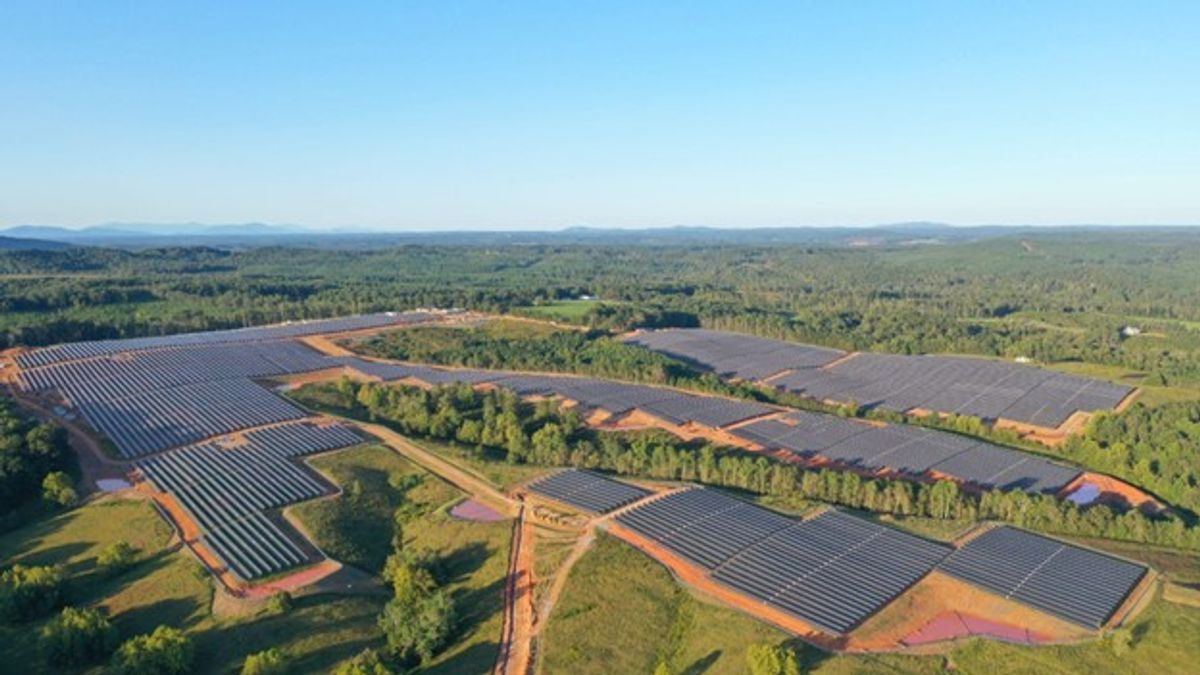 This article was featured on Utility Dive
The larger the solar project, the higher the risks, and the higher the potential rewards.
The scalability and improved economics of utility-scale solar projects can drive down energy costs, support the entire value chain, and generate year-over-year rewards for all stakeholders. Still, the larger the investment, the more risks an asset owner or developer takes on. A strategic "4 Ps" approach can minimize risk and future-proof large-scale solar.
Prepare: Forensic Preparation Mitigates Risk
Prior to engaging in a project, owners and operators pull out virtual microscopes and take a forensic look at four key areas.
There are inherent risks in engineering, procurement, and construction (EPC), particularly due to the increasingly challenging environments solar is being built on across America. The first question in assessing a site is not whether it's a risky build, it's "what risks are we facing in land quality and site control, and how can they be managed?"
Next, land use permits can contain promises or stipulations that were put in place before a developer or owner's involvement. Project owners and their representative consultants or partners evaluate details on use permits and weigh whether or not the stated commitments benefit all parties. If not, they look to revise the permits before further work begins.
Similarly, offtake agreements and Power Purchase Agreements (PPAs) can skew risk toward one or more parties, especially if they were developed without a current owner's involvement. While it may not be possible to change PPA terms until the contract expires, it's important to fully understand the distribution of risk.
The same principle applies to interconnection across all contracts and parties. Agreements drafted during an economic boom may not cover associated risks in a recession, and will need to be updated for current market conditions. The goal is to look for equitable risk across stakeholders before entering into a project.
Plan: Due Diligence is Critical to De-Risking
Owners and developers who engage with experts early in the process can significantly reduce project risk. Developers may miss important preparation steps without the right guidance. In fact, if due diligence isn't properly performed, it can compound existing risk factors and create new areas of vulnerability. A single mistake can be propagated across the full scope of a project, expanding the risks in larger sites.
The goal in technology selection is sourcing the right solar components upfront, prior to development, with an eye on the long-term reliability and return on investment. With the pace of technological change in solar, a lifetime product that can be used across the board will create efficiencies and prevent tech from becoming outdated before a project is even completed.
It's nearly impossible to manage terrain and land selection risks without a custom approach every time, and this is where an experienced EPC partner can be invaluable. No two sites are alike, and engineering expertise can provide customized solutions that best fit the conditions. A flat site, for instance, may have hydrology issues that are not typical of flat terrain, and therefore easy to overlook. In this case, planning sheet flow of water management for the terrain would not only reduce long-term risk, it would inform the project build team. The resulting plan may entail completely different parameters than other flat sites that appear similar at first glance.
Another challenge is staying compliant with local, state and Federal regulations regarding erosion and sediment control. It's imperative to keep sediment confined to the project limits and not allow movement beyond the limits of disturbance or offsite locations. Having a robust environmental plan and then installing the containment features correctly are a must. Also, establishing temporary grass growth in disturbed areas to protect those areas, as well as permanent growth for completed areas, is all part of a sequencing plan that must be managed throughout the execution phase.
On the financing side, tax equity has become more scarce because of the acceleration in the industry prompted by the Inflation Reduction Act. Owners and developers who line up tax equity early in the process, as well as looking at alternatives because of scarcity, can de-risk the project.
Prevent: Avoid Potentially Catastrophic Mistakes with A Focus on Prevention
Even the best-laid plans need continual review and revision in utility-scale projects. The repeatable nature of larger projects is what drives efficiencies, but it's also what drives additional risk. One early mistake can turn into repeated mistakes across the facility.
Sharing data and detailed information with EPC partners enables them to create project-specific, ultra-customized solutions that yield the best results. Early engagement and open dialogue are key for a partnership's success.
Thinking long-term is another preventative weapon. On the financial side, owners and developers are sometimes surprised that the lowest cost per watt is not always the best solution. Long-term cash flow projections can reveal that a project design with a higher cost per watt upfront produces better returns over time, and is ultimately less financially risky.
Working with experienced EPCs on topographical surveys helps prevent a project from being designed on faulty information. EPC partners who are seasoned in utility-scale topography can find details that may otherwise be missed and respond accordingly with preventative measures.
Lastly, well planned and executed operations and maintenance is critical to prevention. O&M capabilities that include repowering and equipment diagnostics expertise will ensure proactive long-term energy management. EPCs that integrate O&M services are better positioned to deliver more value in optimizing plant uptime, energy output, and maximizing revenue.
Partner: The Right Partner Can Maximize Success
The right EPC partner minimizes downside risk while simultaneously optimizing results. To find a development partner for a large-scale project, look for:
A track record of delivering value. Owners and developers will take on significantly fewer risks when working with seasoned professionals who have both knowledge and resources to generate success. DEPCOM has a track record of successfully completing some of the most challenging energy projects in the nation.
Utility-scale, solar-specific project management expertise. Work sequence and workflow can make or break a project, and experience with smaller-scale projects will not fully translate to larger developments. An EPC equipped for large-scale projects will prevent owners and developers from getting painted into a corner by inexperience or inefficiency. With a 7.5 GW solar portfolio, DEPCOM is an industry leader in transformative, utility-scale energy projects.
EPC integration. DEPCOM offers an integrated, turnkey EPC experience, with industry-leading engineering, global procurement partnerships, and construction expertise. As a one-source solutions provider, DEPCOM adds energy storage to its project capabilities as well as O&M and repowering services.
The ability to scale with a balance of in-house/external support. Look for a partner with internal capabilities in areas that maximize mutual value, while having the flexibility to leverage external partners to deliver optimized solutions for each project and market. DEPCOM provides this customized approach as a One Source Solution to our partners.
Stewardship is at the core of how DEPCOM does business, striving to create win-win situations with all of our constituents, including its employees, customers, regulators, and communities. Central to that commitment is the safety and well-being of employees and communities. DEPCOM makes this happen every day by building capability in its people and resilience in its systems, to adapt, prevent, contain, and recover, so when the unexpected happens no one is seriously hurt.
Bankability. As a Koch Engineered Solutions company, DEPCOM delivers superior value, technical leadership and unique bankability as part of one of the largest private companies in the country.
---
About the Authors
Omar Ahmed leads DEPCOM's systems engineering team and brings 13 years of technical leadership and project optimization expertise.
As Senior Vice President of Construction with 25 years of EPC project and portfolio management experience, Nate Robinson ensures DEPCOM's sustainable execution, team building and client services.
As a trusted energy solutions partner, DEPCOM Power brings nearly a decade of utility solar leadership. With a solar project portfolio of 7.5 GW, including approximately 2 GW of PV assets under Operations and Maintenance, DEPCOM's end-to-end renewable energy capabilities span the full value chain from development support, EPC, commissioning, energy storage, operations and maintenance, and repowering