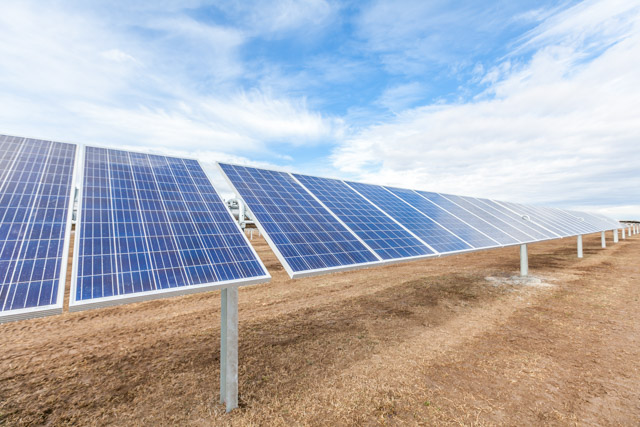 SCOTTSDALE, AZ. – July 16, 2014 – DEPCOM Power, a partner in Utility Scale Solar, today announced it has secured Series-A funding led by Capricorn Investment Group, a private investment firm founded to demonstrate the promise that it is possible to invest profitably while driving sustainable positive change.  Capricorn Investment Group manages the assets for Jeff Skoll, the Skoll Foundation and others who strive for extraordinary investment results by leveraging market forces to accelerate large scale impact.
Ion Yadigaroglu, Capricorn's Co-Founder and Managing Principal said, "with its outstanding management team and their extensive experience, we believe DEPCOM is well positioned to become an EPC/O&M leader in the North American utility scale PV solar market.  With a strong pipeline of projects and a team ready to execute, it is our opinion that DEPCOM is poised for growth in an industry that is just getting started despite its already significant scale today."
"DEPCOM Power seeks to be the premier partner for our customers by providing safe, high-quality execution with the industry's most competitive PV EPC and O&M pricing. We accomplish this through our team's expertise, our relentless innovation, and our powerful vendor relationships. On a larger scale, we intend to support acceleration of the evolution in America's electric generation landscape through more cost-effective and efficient utility scale PV solar", said Jim Lamon, CEO of DEPCOM Power.
About DEPCOM Power
DEPCOM Power is a partner in utility scale solar for: Project Development (D) Support, Engineering, Procurement & Construction (EPC) and Operations and Maintenance (O&M) services for utilities, independent power producers and project development companies. DEPCOM Power leverages a highly-experienced solar team, technology agnostic top-tier solar modules, and cost-effective balance of system components to provide optimum levels of agility, price and quality for utility scale solar.  For more information about DEPCOM Power, please visit www.depcompower.com
Media Contact
Steve Chun
DEPCOM Power, Inc
(480) 270-6910
schun@depcom.jz2.barn3s.com