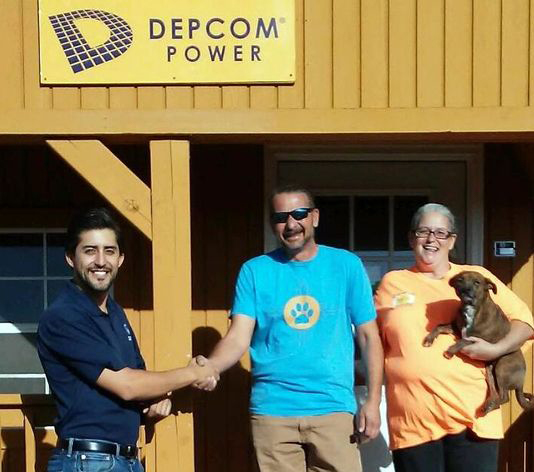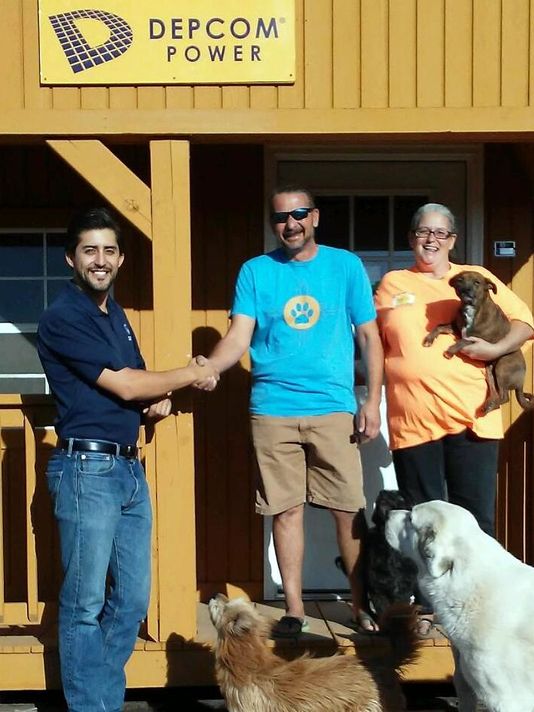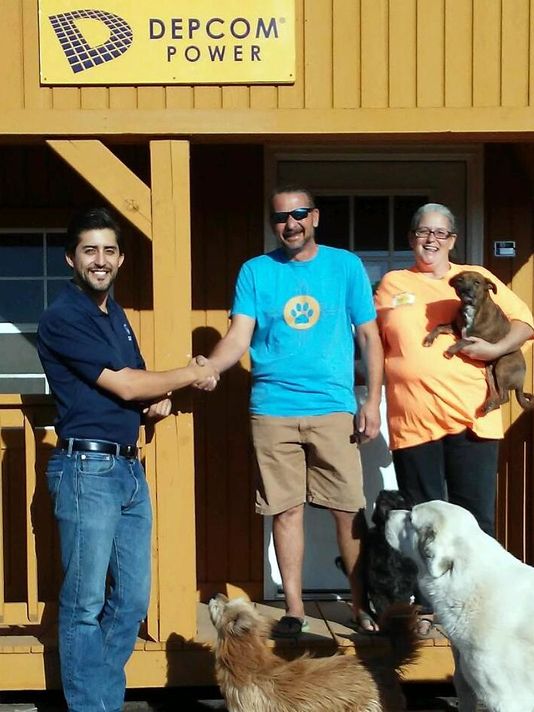 DEMING – Deming Animal Guardians Sunshine Haven Intake & Rescue, called DAGSHIP, now has a new, permanent place to call home, thanks in part to DEPCOM Power for purchasing a spacious building to help the organization grow. DAGSHIP is the first nonprofit, no-kill animal shelter in Luna County, and provides a sanctuary for unwanted, neglected and homeless animals.
For the past 25 years, DAG has worked to help animals in Luna County. Volunteers have spent countless hours helping animals of all sizes and breeds that have been displaced from homes. DEPCOM, a Scottsdale, Arizona, solar power company doing business in Deming, donated the building to the group so it would have a place to house and heal abandoned animals brought to the organization.
"The building donation from DEPCOM is a huge step forward in reducing suffering and aiding in animal welfare and health for our county," said Mike Reitz, board member of DAG and facilitator of DAGSHIP. "DAG is so thankful for the help of volunteers and for donors like DEPCOM. DEPCOM's donation is helping us reach our building fundraising goals so much faster than we anticipated."
The new building, at 1755 Domingo Road, will soon be converted into indoor and outdoor kennels to foster animals until they are adopted or relocated to other rescue groups.
"At DEPCOM, one of our key-core values is philanthropy," said Lonnie Richey, project manager at DEPCOM.
"We believe in giving back to the communities in which we live, work and do business. We knew that purchasing a permanent building for DAG would allow the organization to grow and continue the impactful work it's doing within Luna County."
DAG is also a nonprofit that adheres to the highest national standards for unwanted animals. Every animal is veterinarian-checked, spayed or neutered, given all necessary vaccinations and is certified healthy before being placed in new homes or with other rescues.
Originally Published by Deming Headlight 11/30/2016.
http://www.demingheadlight.com/story/news/2016/11/30/home-sweet-home-solar-co-donates-building-animal-rescue-sanctuary/94682364/