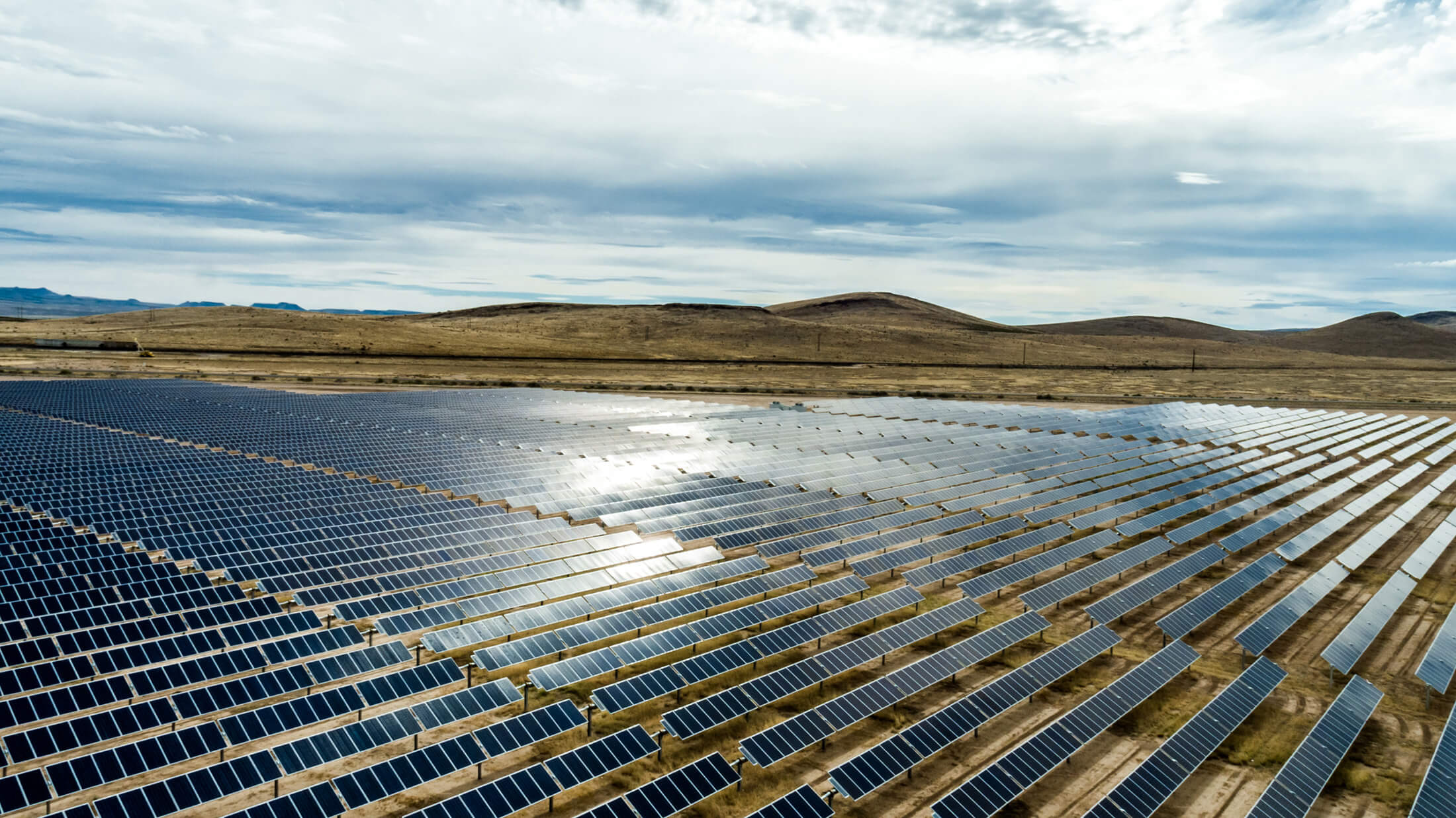 In a recent interview with the Foundation for Economic Education ( FEE), DEPCOM Power CEO, Johnnie Taul dispels some common misconceptions surrounding utility solar's booming growth and energy generation capabilities:
(Original article appeared in the The FEE Daily)
FEE sat down with Johnnie Taul, the CEO of DEPCOM Power, to discuss energy markets and renewable energy. Based in Scottsdale Arizona, DEPCOM Power is one of the fastest growing energy companies in the world. In 2018, it landed in the fifth spot on INC's list of the fastest growing private companies.
As president, Taul oversaw a run that saw revenues soar nearly 4,000 percent in a three-year span and pull in revenues of $220 million in just its fourth year in operation.
In a wide-ranging interview with FEE*, Taul discusses misconceptions about solar power and explains why he believes the future for solar is so bright.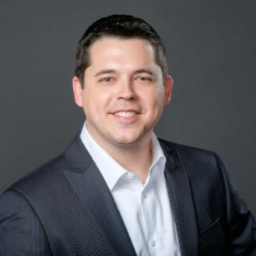 FEE: You're a free market guy. And you run a green energy company. How'd that happen?
We're certainly unique in being a free market, conservative renewable energy company. Thinking back to how we were founded, about a dozen years ago a number of us entered the innovative renewable space from a large scale construction and diverse power background. The goal was to bring that big power mindset to a new and emerging market that had a lot of potential.
When many libertarians think of solar energy, they think of tax subsidies and government propping it up in one form or another. Are they wrong?
That view is not necessarily inaccurate; it's outdated. There's a misperception today that solar is high cost and heavily reliant on subsidies. That's no longer the case.
In early 2008, when we entered the solar arena, solar energy was the most expensive form of electricity available. Over 35 cents a kilowatt hour range. Fast forward twelve or thirteen years, it's now the lowest form cost of electricity levelized in history.
Point blank question: Can solar really compete with oil and natural gas in a free market?
It absolutely can today—at utility scale. The sector of solar we are in is the utility market segment: large scale power plants.
Lazard has a study where they look at a levelized, unsubsidized comparison of the various generation sources. Utility scale solar is the lowest cost of new generation that is available today, roughly 3 cents per kilowatt hour equivalent. Ten, twelve years ago that was over 30 cents, so it's come a long way.
Now when you look in the commercial segment of solar—especially residential rooftop, which is usually what I get asked about by folks not familiar with the industry—that is still much higher cost. It doesn't have the scale that utility does.
Is this why solar is such a fast growing energy source? I saw its average annual growth rate over the last ten years is more than 40 percent. Is this why solar is booming?
Exactly. Costs have been reduced over 90 percent in the last decade. This has been the fuel behind the economic growth, instead of subsidies and mandates.
Solar, at utility scale, isn't just cleaner. It's cheaper. Natural gas is in the 5-6 cent range, almost double. Coal is nearly 11 cents per kilowatt hour; nuclear is 20-plus. This is one reason we're not seeing nuclear and coal plants built and it's why we're seeing an acceleration in the retirement of coal plants.
Because new solar is now less expensive than continuing to run existing coal plants. It's actually less expensive to build a new solar plant than to keep running these aging high-cost plants.
Despite its rapid growth, solar still accounts for just 3 percent of the electricity Americans use. Natural gas is nearly 40%. Nuclear is nearly 20%. Coal is around 25 percent. Is it realistic to think solar can catch up?
The change is already occurring. When you look at the US power grid today, it's not really growing in terms of total capacity required. It's all about replacement. We have high-cost aging power plants coming offline, and they are being replaced with new capacity each year.
As energy storage continues to innovate and grow, there will be a point in time where solar-plus storage can serve every need in the manufacturing space.
Now, I do think the grid will grow as we continue to bring manufacturing back to the US. The electrical vehicle market will also be a driver for potential grid growth. But if you just look at the replacement power aspect, solar, which is less than five percent today, has been increasing at about one percent a year or so. But that's about to accelerate in terms of coal decommissioning accelerating. Last year, 70 percent or so of new capacity was renewable. The largest piece of that was utility solar at over 40 percent of the new capacity.
That trend is expected to continue. If you look at various sources, they project solar being maybe 20 percent of the grid in 2030, and as much as 40 percent in 2040 or 2050.
Wow. So let's look at that. Texas, obviously, recently had some problems with its power grid. How did solar energy perform during that event? How can events like that be avoided.
Yeah, there were quite a few variables in play in Texas. I can speak to our five large plants we operate in Texas. We had some pretty frantic phone calls with grid operators in terms of what we could do to help. We were proud to do our part. All of our plants operated at more than 99 percent during that time. Not all plants were in that category.
I know nuclear capacity was down because of frozen sensors. There were gas plants that were down because of various aspects related to the freeze. One thing that occurred was the failure of transmission lines, due to ice and freezing. I also heard some of the wind infrastructure wasn't outfitted with the cold weather packages that would have made them more resistant to ice and weather.
Trump wasn't necessarily promoting solar, but what he did do was reduce taxes on corporations. He rolled back regulations.
All forms of generation struggled a bit. It's probably important to note that no matter what the generating source was, it wasn't going to get to its destination if the lines were down.
So I'd say there were quite a few lessons to learn about making the grid more resilient to weather. Overall, I think solar fared well in the context of what occurred. But there are always areas for improvement.
You obviously want solar to succeed. What's the best way to make that happen?
From my perspective, which maybe isn't the most popular in my industry, it's really to get the government out of the way. If we get the political discussions out of the way, the regulatory issues, get the government from picking the winners in the energy space, that's the best thing that could be done to help solar grow.
If you look at the last four years, the solar industry experienced the strongest growth in its history under the Trump administration. And you think, Why was that?
It's all about the responsible mix that is low cost and reliable and meets the demand of the grid through seasonal cycles over time.
Trump wasn't necessarily promoting solar, but what he did do was reduce taxes on corporations. He rolled back regulations. He was heavily focused on US energy independence and export of US fuels. What that did was create an environment that was perfectly suited for competitive US businesses to flourish. And with the economics today of utility scale solar, it was the right environment for that technology and businesses like ours to grow exponentially.
I think that's a great example of why solar doesn't need government to prop it up. Why it doesn't need the subsidies to drive it. Those were influences a decade ago, but today it's not needed. In fact, it's the opposite. When we saw these things get out of the way, we saw the fastest growth we've ever seen. That will absolutely continue when we let the free market do what it does best.
It's interesting you bring up Trump. In his third debate with Joe Biden, he said he "loves" solar power but "it's not powerful [enough] yet to run our big, beautiful factories that we need to compete with the world." Was he right?
I think he was right in recognizing the various innovative sources of energies out there. Solar is the best of what's available, we may be a little biased because we're in the sector. But solar has the strongest growth potential and is currently leading the pack because of economics.
Fortunately, he chose to beat up on wind a little more in that debate because of how many birds it kills. But he loves solar. We had the opportunity to meet with him a few times. We're active in getting this free market story of renewables to people who have influence and make decisions at that level. We had the opportunity to show him some of these great aspects of job creation, US manufacturing, and low-cost energy. He acknowledged that and it's great.
I think it's important to recognize that some of these renewable energies are intermittent resources. Solar doesn't generate when the sun's not shining. Wind doesn't generate when the wind's not blowing. It's important to think about the mix of generation that represents our US grid, and not let it be all of one and none of something else. It's all about the responsible mix that is low cost and reliable and meets the demand of the grid through seasonal cycles over time.
Anytime you have an outside force pushing something out of the natural balance of supply and demand it's extremely disruptive to an industry.
Now, whether solar can power the "big beautiful factories" goes back to it being the right mix. He's absolutely right that if a factory is working 24-hours a day without storage, solar isn't going to be able to keep the lights on. Because it won't be generating at night. But if you have the right, responsible mix of energy to cover base load and peak load, solar is playing its part supporting those factories. And as energy storage continues to innovate and grow, there will be a point in time where solar-plus storage can serve every need in the manufacturing space.
We're on the way there. We're not there yet, but it's certainly coming.
What are the biggest hurdles to expanding solar power today?
To be honest it's a very blue sky outlook. There are not many barriers today. The economics are in our favor; technology is continuing to innovate. And that's the great thing about a free market environment—when technologies have to compete.
Competition fuels innovation. That's been happening the last few years. The growth trajectory is on a path for continued greatness in the solar space.
If there's one thing to look out for, it's really getting regulations and things out of the way so projects can be permitted faster and developed faster. Removing regulations so we can meet the demand that is there is incredibly important.
It's a little counterintuitive, you look at the current administration pushing this green power agenda. You think, Oh that's gonna be great for solar. And possibly it will, though not so much for the country.
But anytime you have an outside force pushing something out of the natural balance of supply and demand it's extremely disruptive to an industry. So if there's a massive push to accelerate solar capacity, it will disrupt everything from supply chain capacities to development cycles of projects. It will be very disruptive while the market reacts to the government force.
Renewable energy will flourish without government intervention. It's clean and low-cost; it doesn't need to be a partisan issue.
In preparing for our interview, I was researching DEPCOM. The growth is impressive. You guys have really crushed it. How'd you do it?
Prior to DEPCOM, we were all working for a large global solar company in the space. In 2008 we built the largest project in the country; it was 10 megawatts. Today, that's pretty small. We quickly set the record then at 21 megawatts, then 60; a couple of years later it was 550 megawatt projects.
The great thing about America is that there's no better place to go after the American dream and build something really special.
So we really got to experience that explosive growth. And yeah, it was largely fueled by subsidies and mandates in California and the Southwest at the time. But we looked at the market and saw an opportunity. The industry was maturing and the space was growing competitive. In late 2013 after a 1 year non-compete, our founder Jim Lamon, who is the Chairman of the Board of DEPCOM today, had a vision. We can take all this expertise, this diverse background, and start our own company.
The great thing about America is that there's no better place to go after the American dream and build something really special. He pulled together 11 of us, and the idea was to take that experience and use the best technology available, use a lean overhead structure and be the best in the engineering and construction operations business.
We all agreed to take no pay the first year so we could build our company on no debt. We took a leap of faith and trusted the talent of our team. The recipe for us in the explosive growth stems from the vision and leadership of Jim, the talent of the team, and a foundation of core values. The core values we established form the very beginning: we're going to do business the right way, treat people like they want to be treated; we're going to buy American first, more than 75 percent of every dollar we spend stays right here in the US; we also hire veterans first, hiring more than 20 percent; and give back 10 percent in the communities where we build.
We've finished every project on time, never lost money on a project, and every power plant produces above its guarantees. We're proud of what we have built, and are excited about the bright future ahead for our company, the solar industry, and our country.
Original article appeared in the The FEE Daily