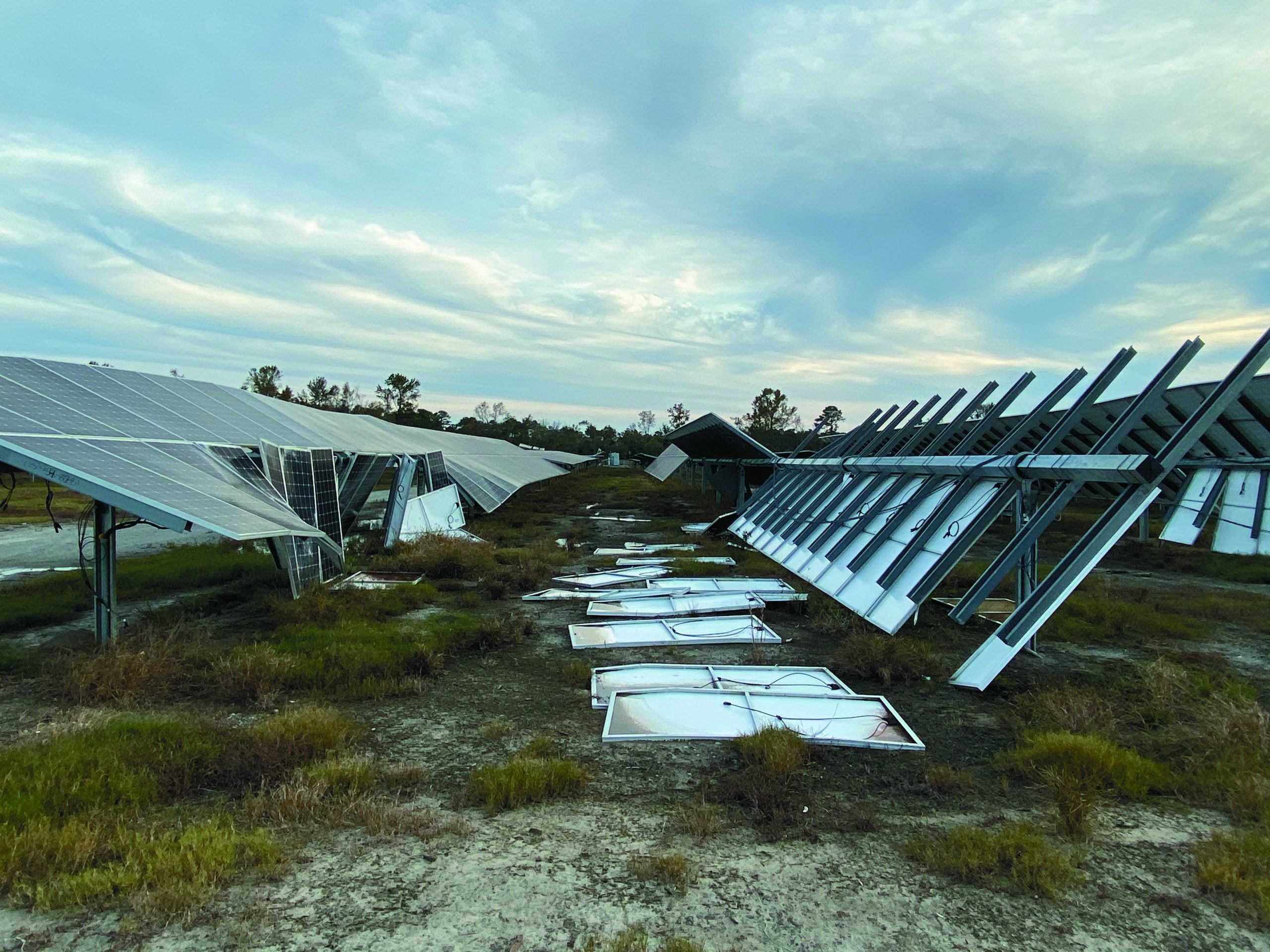 Preparation and recovery for utility solar asset owners
As the Atlantic hurricane season whips in this month, experts predict 2022 will be an "above-average" season with up to 21 named storms. DEPCOM Power has seen first-hand the damage these storms can do to utility-solar systems. Ananda Hartzell, DEPCOM Power's VP of Business Development, shares his top recommendations to prepare for hurricane season and restore damaged assets.
Q: DEPCOM Power's Repowering+ team has restored hundreds of megawatts of damaged solar plants. What is your first approach to prepare for the worst?
A: We first review components for extreme weather survivability. Major equipment manufacturers, independent engineering firms, and research organizations have taken a data driven approach to evaluate risk and develop strategies for mitigating damage from extreme weather.
Check with your equipment suppliers to ensure you are prepared to protect against damage from hail, high winds, floods and even dust storms. For example, are tracker tilt angles when stowing for a hailstorm the best when preparing for heavy snow or an anticipated flood event?

Q: How has DEPCOM Power recovered sites that have experienced severe flood damage?
A: As one of the first to bring asset recovery to solar, our Repowering+ team has experience optimizing deconstruction and equipment salvage to help owners minimize the risks and revenue impact of natural catastrophes.
In one project, DEPCOM Power helped to save our client a total of $6.5 million through salvaged equipment and rapid restoration after two hurricanes flooded a 92-MW plant.
Our Flood Damage case study provides a step-by-step example of how we recovered ten damaged power conversion centers, working with the owner and the insurance company to quickly repair damaged inverters.
The outcome resulted in a $1.3 million saving in production losses and $2.5 million in salvage and insurance support — 152 days faster than the competing solution.
Q: Hurricanes are known to cause wind damage. Can you share an example of how DEPCOM Power addressed damaged equipment? 
A; When 80 mph winds took 15% of a plant's trackers offline, DEPCOM Power helped discover that problems began before the hurricanes hit.
Our repowering experts identified pre-storm malfunctions, married original parts with modern equipment, and streamlined insurance payout — balancing production needs with deconstruction and replacement to maximize plant profitability.
Our case study on wind damage presents details on how this work saved the asset owner $3.3M in avoided production and equipment costs.
Download our case studies featuring extreme weather restoration projects for more on DEPCOM Power's approach and results.
Q: How does DEPCOM Power improve plant performance after a hurricane or another natural catastrophe?
A: We take a turnkey approach to ensure maximum results from our repowering projects. Merging all of DEPCOM Power's capabilities, our integrated plant operations offer efficient solutions for long-term maintenance, repair, and energy optimization services. These include:
Restoration:

By designing new equipment and power generation schemes into older plants, we can restore, repair, and install new in a side-by-side manner reducing both cost and schedule

Repowering:

We address key factors that diminish your plant's performance, to get the most value and energy for the least cost

Recertification:

We restore confidence with extended warranties and maintenance service on equipment that is no longer supported by OEMs
We can also support clients with O&M services after the repowering work is done with a proven track record of compliance, meeting schedule and energy performance targets. We do this with our long-term service agreements that deliver the availability, round-trip efficiency, and capacity guarantees our customers require. Our NERC/FERC-compliant network operations center (NOC), testing, commissioning, and 99.4% average fleet availability ensure systems run at peak performance.
Q: What can asset owners do ahead of time to mitigate extreme weather risks?
A: Our goal is to ensure that natural disasters dont' impact our clients' revenue. The most important step is to ensure your team has contingency plans in place and an experienced partner to support quick mobilization and restoration.
Our capabilities, which span the full range of EPC, O&M, system repowering, and energy storage, are backed by a track record of 4 GWs of solar installed and 1.9 GW of PV assets under management.
And because DEPCOM Power is part of Koch Engineered Solutions, one of the largest private companies in the country, we can offer unique value and unparalleled bankability.
Get in touch with us at repower@depcom.jz2.barn3s.com to discuss your restoration needs.
About the Author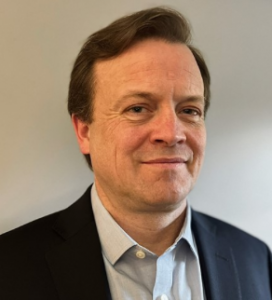 Ananda Hartzell is VP of business development at DEPCOM Power, a Koch Engineered Solutions company.  He has over 20 years of experience in the photovoltaic industry in all aspects of engineering, product management and technical sales.