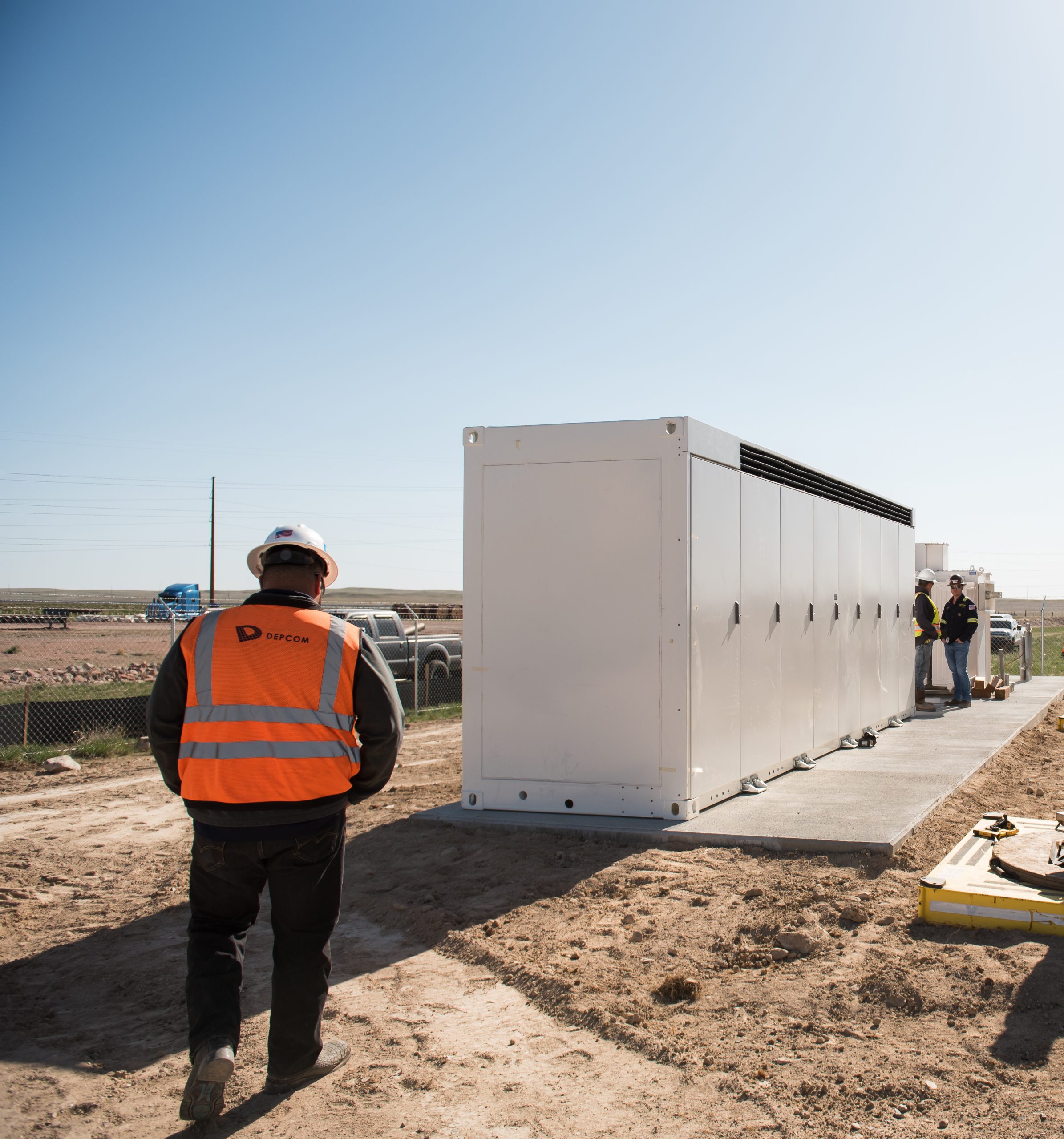 Author: Steve McKenery, Senior VP of Energy Storage, DEPCOM
This article was featured on POWER
Utility-scale energy storage is on the rise and poised for another critical year in the U.S. following 2021's record-breaking boom. Installations grew 196% last year to 2.6 GW.
Today's battery energy storage systems (BESS) offer utilities a proven way to build more secure, and reliable electric power systems. They can smooth grid demand, lower energy costs, increase capacity, and improve reliability. Energy storage is also gaining momentum across utilities to support renewables integration and defer transmission upgrades.
To take advantage of the positive outlook for storage in 2022 and beyond, utilities exploring new energy storage projects can benefit from these top considerations for BESS success.

Optimization: Designing and modeling for revenue
BESS are more complex than solar systems. It's critical to work with an experienced EPC firm that has the engineering skills required to design and optimize a BESS system.
Look for a technology and vendor-agnostic partner that can help match products with needs to optimize your BESS design and yield maximum benefits.   Some EPCs in the renewable energy space have developed storage expertise and offer advanced  PV + BESS plant design optimization through extensive system and financial modeling.
Vet potential energy storage partners that can achieve dynamic cost and revenue advantages, with strategies that include:
•   Optimized site design for future augmentation and lowest Levelized Cost of Storage (LCOS) while preventing costly overbuilds
•   Minimized energy losses through leveraging a proven portfolio of renewable energy experience
•   Value-engineered design scenarios analyzed with CapEx, OpEx, and revenue in mind
•   Boosted ROI with proven financial optimization that improves IRR and NPV
•   Maximized revenue opportunities and lowest total cost of ownership

Energy Use Cases: Matching systems with requirements
The key to a successful BESS project is understanding how asset owners will use the system and then designing it accordingly. There are a variety of use cases that could come into play. While all of them represent value streams for the asset owner, some offer opportunities to generate income — such as energy arbitrage, frequency regulation, reserve markets, and black start services — while others help to avoid costs, including such things as resiliency, supply capacity, transmission relief, and non-wires alternatives (NWA).
The EPC needs to fully understand current and potential future uses to design, source, build, and operate a BESS. Below are several system design considerations for some of the most common use cases.
a.   Energy arbitrage involves storing electricity when grid prices are low and selling it when they are high. To design for arbitrage, owners must know how many times per day the battery will be charged and discharged, which impacts degradation. Complex financial modeling helps the EPC determine the right product and system according to these battery cycling needs.
b.   Energy shifting typically is paired with renewable energy to maximize production values. Using solar or wind assets to charge batteries when low-cost renewable energy is available, the system then can be discharged during peak times. This huge market makes up the primary use of storage in the Southwestern U.S. today; in fact, more than 90% of the projects in CAISO's interconnection queue include a BESS component.
c.   Ancillary services include cases like frequency regulation, voltage support, and non-spinning reserve. During frequency regulation, BESS are constantly active to stabilize the grid and can instantaneously and economically provide either reg up or reg down.
d.   Demand response typically does not require daily charge and discharge; these systems are intended to be on stand-by for grid operators as needed. This ensures adequate resources to supply constrained regions, such as CAISO and ERCOT, and requires even more robust maintenance to ensure system availability.  Demand response used to be an emergency resource that was called only a few times per year, with multiple hours of notice prior to an event. Now, utilities are looking for flexible demand response that can respond quickly and frequently to fluctuating grid conditions.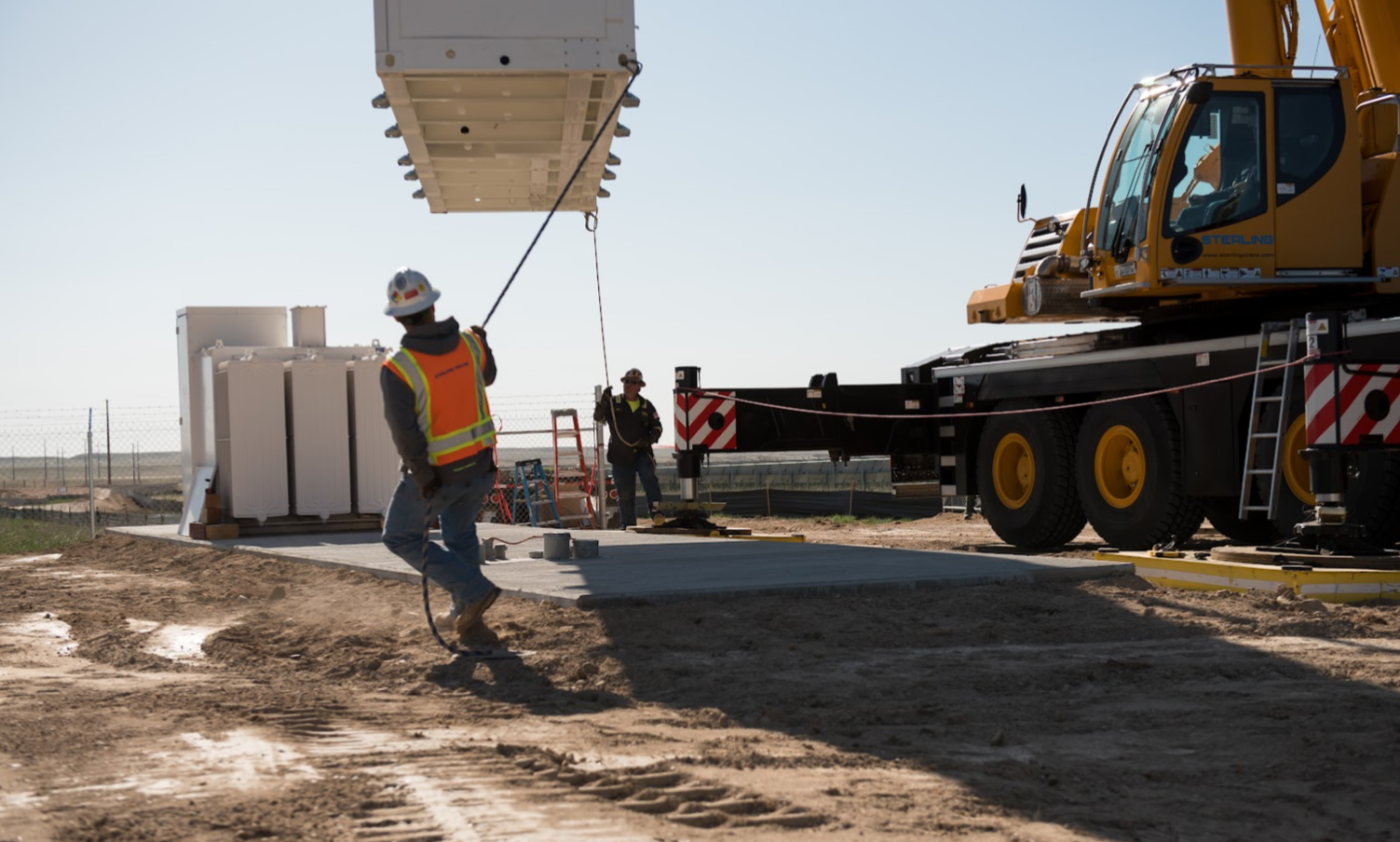 Procurement: Sourcing top-tier technologies and streamlining logistics
Supply chain constraints are reaching into every aspect of the energy industry. Consider EPCs with global procurement strength to help mitigate supply risks and ensure competitive pricing. These partners leverage bulk procurement with top-tier battery suppliers to secure supply with bankable and certified manufacturers.
Look for EPCs that offer a technology-agnostic approach to deliver customized systems that meet all codes and standards (UL, NFPA, and fire codes), and that are backed by proven track records in the U.S. market.
Some EPCs are integrated into larger energy solutions providers to extend a broader offering. As  a Koch Engineered Solutions company, DEPCOM offers global logistics advantages over standard OEM freight services. Working alongside our network of  Koch companies,  KBX, a global logistics leader, utilities gain access to more competitive shipping prices, lower risks, improved visibility, and greater control in a turbulent marketplace.
As the second largest privately held company in the nation, Koch has a broad portfolio of diverse investments across the storage value chain. Some of these investments include:
O&M: Securing performance for the life of the asset
One of the most important aspects of BESS long-term performance is proper O&M practices to  provide adequate cooling and keep batteries at ideal operating temperatures. Ensuring your asset lifecycle management partner optimizes energy and manages warranties will go far toward ensuring your asset's reliable performance over the system's 20+-year lifespan.
Inquire about a vendor's track record of compliance, including schedule and energy performance targets. Look for companies that offer long-term service agreements to deliver availability, round-trip efficiency, and capacity guarantees.
O&M partners with a NERC/FERC-compliant network operations center (NOC), testing, commissioning, and in excess of 99% average fleet availability are equipped to ensure your systems run at peak performance.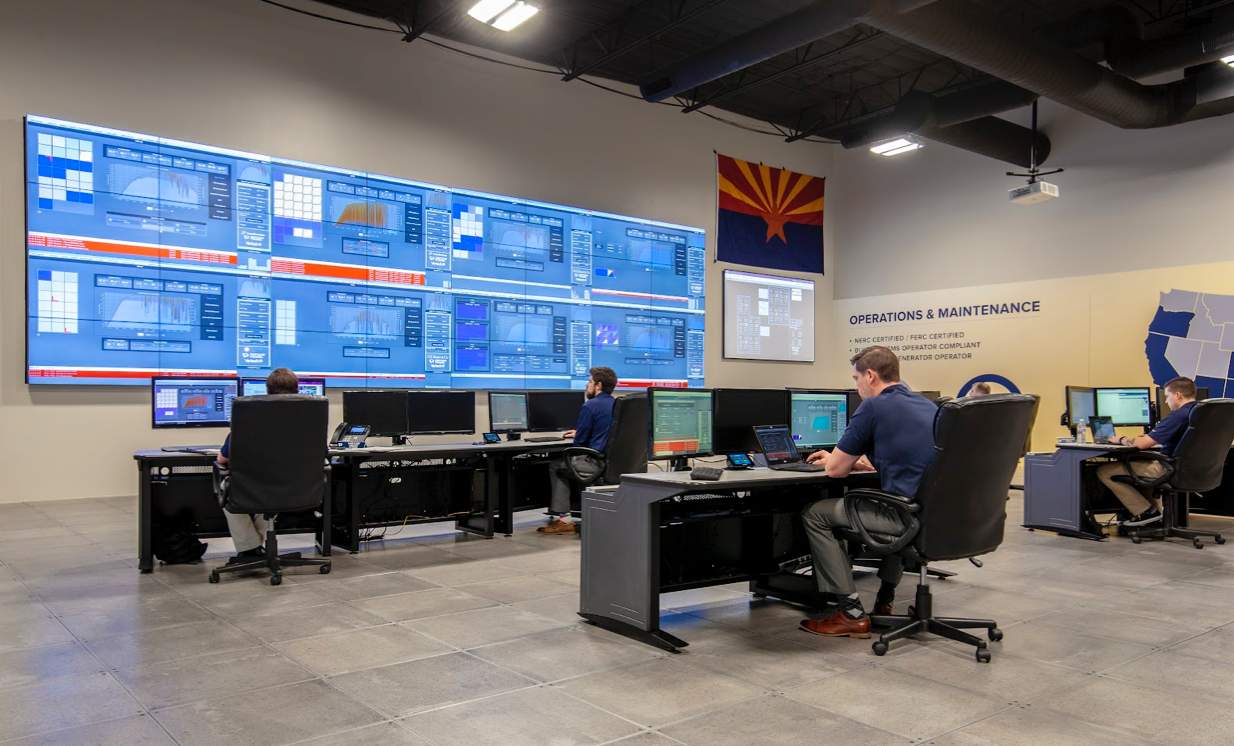 Safety: Mitigating risks over the asset's life
For asset owners planning any new BESS project, one of the most important considerations must be to ensure the safety of your assets and your people. Ensuring BESS is designed, tested, validated and planned for in case of a thermal event etc is paramount.
Understanding the different layers of detection and protection can help asset owners ensure BESS safety:
1.   Fire Risk Assessment – Ensure battery suppliers conduct Failure Mode Effect Analysis, offer various modes of operation, and components, and analyze functions for severity, occurrence, and detection.
2.   Design for Fire Safety – Design methods that include thermal management, control systems, sealing, structure, material, insulation, fire protection and suppression. Voltage and temperature protection are important to prevent thermal runaway.
3.   Fire Safety Validation – Make sure your qualification process includes various testing techniques such as vibration, external fire, and thermal runaway propagation testing. Additionally, safety compliance and certification is important to verify BESS safety,  such as UL 9540/ UL9540A, IEC 62933-5- certifications and ensuring suppliers are ISO-certified.
BESS Success: Securing value with a long-term, bankable partner
When evaluating energy storage partners, look beyond levelized cost of storage criteria. Consider integrated EPC, O&M, and energy storage providers with bankable and competitive storage solutions that drive superior value.
As a leading EPC with 4 GWs of utility solar installed in the US, DEPCOM Power leverages deep solar experience to optimize our hybrid PV + BESS systems. Drawing upon a solid track-record of PV project execution success, we are your one-source solution partner for both stand-alone and integrated energy storage deployments. Visit depcompower.com for more on how we optimize energy storage projects for utilities nationwide.

About the author:  Steve McKenery leads DEPCOM's energy storage business development efforts supporting developers, utilities and IPPs across the US. With over 30 years in the energy sector, he has led project development and EPC of conventional power generation, renewables and energy storage deploying a variety of technologies including lithium-ion batteries, pumped-storage hydro, and flywheels at Southern California Edison, GE, and 8minute Solar Energy.