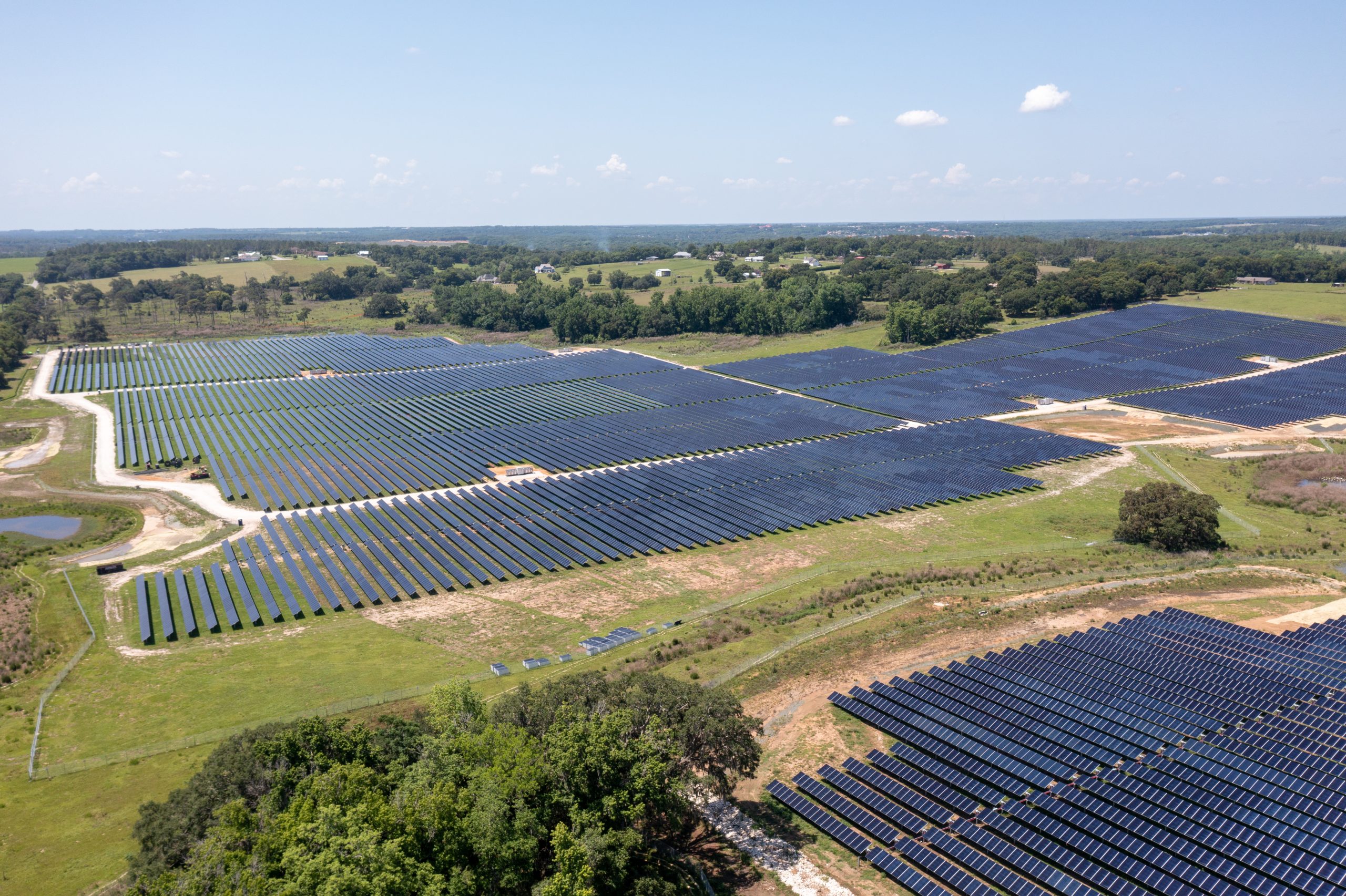 Project under construction near former Carl Bailey Generation Station in Augusta

Little Rock, Ark. — June 3rd, 2022 —Arkansas Electric Cooperative Corporation (AECC) recently began construction of a 122-megawatt solar facility adjacent to the site of the former Carl Bailey Generation Station in Augusta.
According to AECC officials, construction of the Woodruff County Solar facility began in May and is scheduled to begin commercial operation in June 2023.
"AECC and our member cooperatives support all types of wholesale power generation resources, such as affordable, non-fossil resources like solar," said Buddy Hasten, president/CEO of AECC. "As part of our long-range planning, the Woodruff County Solar project fits into our need for additional capacity for our member cooperatives. The intermittent energy produced by this facility will supplement our mission-critical baseload generation resources."
Hasten said that AECC is one of the lowest-cost generation and transmission cooperatives in the United States. He praised the dedication of electric cooperative leaders and employees that provide affordable and reliable electricity to the 600,000 electric cooperative members and noted that this commitment has led to the cooperative's success.
DEPCOM Power, a leading solar engineering and construction company, will engineer and construct the plant. "We are proud to have been selected to construct the facility for the Arkansas Electric Cooperative Corporation. As we build the plant over the next year we look forward to supporting the local community, providing jobs, and hiring local services. Social stewardship and delivering reliable solar energy remain at the forefront of our commitment to Arkansas," said Tony Perrino, DEPCOM Power – Chief Operating Officer.
The Electric Cooperatives of Arkansas comprise 17 electric distribution cooperatives; Arkansas Electric Cooperatives, Inc. (AECI), a Little Rock-based cooperative that provides services to the distribution cooperatives; and Arkansas Electric Cooperative Corp. (AECC), a generation and transmission cooperative. The distribution cooperatives provide electricity to more than 600,000 members, or customers, in Arkansas and surrounding states
 DEPCOM Power, a Koch Engineered Solutions company, is a leading energy solutions partner for the utility solar and energy industries providing Project Development Support, Engineering, Procurement & Construction, Energy Storage, Repowering and Operations and Maintenance services. DEPCOM Power leverages a highly experienced power team, technology-agnostic top-tier equipment, and cost-effective solution delivery methods to provide optimum levels of agility, price, and quality. For more information about DEPCOM Power, please visit depcompower.com.
For additional information, contact:
Rob Roedel, Electric Cooperatives of Arkansas, 501.570.2296 or rroedel@aeci.com