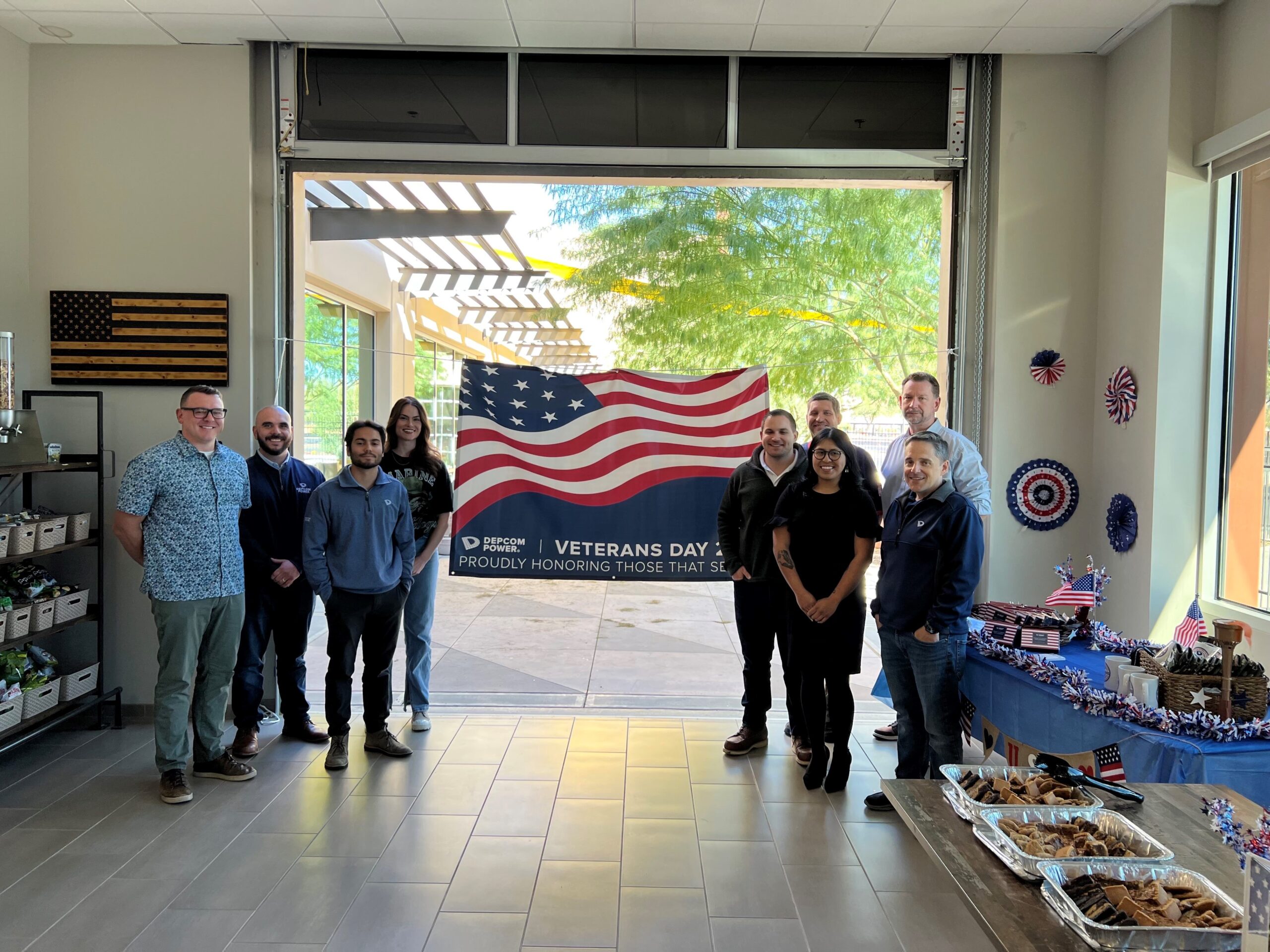 DEPCOM Power recently earned the prestigious 2023 Military Friendly ® Employer designation.


Institutions earning the Military Friendly ® Employer designation were evaluated using both public data sources and responses from a proprietary survey. Over a thousand companies participated in the 2023 Military Friendly ® survey.
Methodology, criteria, and weightings were determined by VIQTORY with input from the Military Friendly ® Advisory Council of independent leaders in the military recruitment community. Final ratings were determined by combining an organization's survey score with an assessment of the organization's ability to meet thresholds for Applicant, New Hire Retention, Employee Turnover, and Promotion & Advancement of veterans and military employees.
"Veteran hiring and training has always been a core value for DEPCOM since the company was founded," said Tony Perrino, Chief Operating Officer and U. S. Navy veteran. "We were founded and built by veterans and want to give back. Our commitment has only strengthened as we joined forces with Koch Engineered Solutions and their robust Heroes Welcome program."
"Companies earning the Military Friendly Employers® designation elevate the standard for military programs globally; they have invested in substantive programs that promote positive outcomes for service members, military spouses, and veterans within their organizations," said Kayla Lopez, Director of Military Partnerships, Military Friendly ®. "For these employers, hiring military is more than just the right thing to do; it's a standard that makes good business sense."
DEPCOM Power is showcased in the 2023 Military Friendly ® Employers on MilitaryFriendly.com.
To apply for open positions, visit: https://depcom.jz2.barn3s.com/careers/