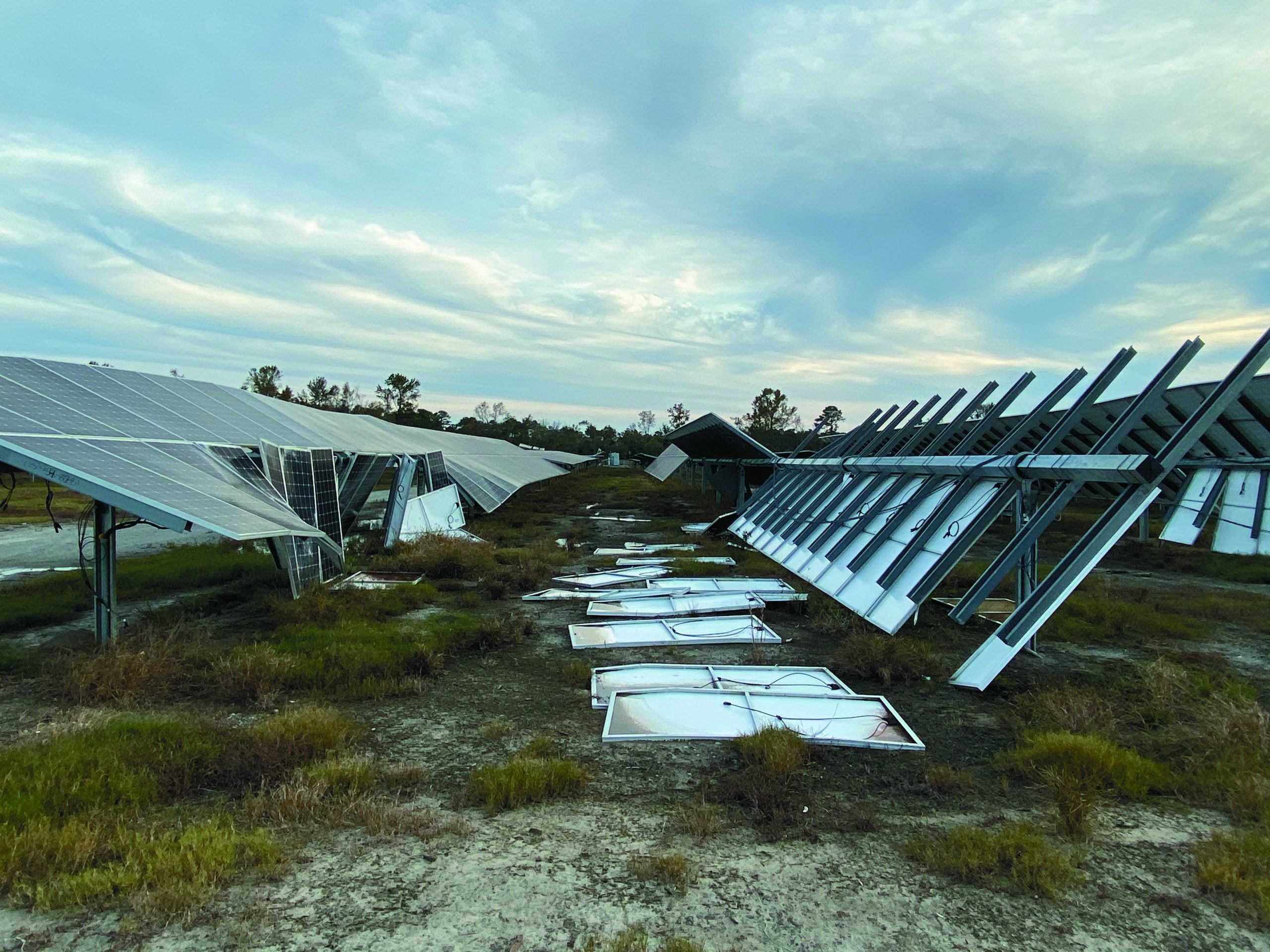 RESTORATION REAPS $3.3 MILLION IN SAVINGS FOR ASSET OWNER
When a rogue storm battered a PV power plant with winds up to 80 miles per hour, damaging 233 of the site's 1,600 trackers, it quickly became clear that consistent and thorough maintenance practices had not been observed prior to the damage. As a result, more than 15% of the plant's trackers weren't operational before the storm, making it impossible to stow them into a protective position to minimize damage.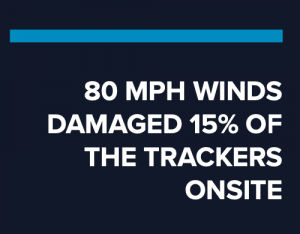 Despite that failure, the asset owner initially relied on O&M personnel to assess the damage and file insurance claims. But four months after the storm, with huge swaths of the plant still not operating and finances beginning to sink into the red, restoration work had yet to begin. That's when DEPCOM Power's Repowering+ team was asked to step in.
As one of the country's leading EPCs with more than 1.5 GWs of operational solar projects, DEPCOM Power can mobilize quickly. Within four weeks, our recovery experts had a plan in place and were powering through the work.
Specialists deconstructed the damaged areas and conducted testing to determine what components could be salvaged and repaired versus what needed to be replaced altogether. Because of its deep supply network, DEPCOM Power was able to establish reliable and fast delivery for the required replacement parts. The equipment also was readily available through DEPCOM Power's extensive inventory of spare parts on hand at regional warehouses.
Of equal importance was DEPCOM Power's early work with a key stakeholder too often brought in late in the process — the plant's insurance carrier. By establishing an ongoing dialogue with insurance adjusters, DEPCOM Power was able to keep the many moving parts in alignment while streamlining critical insurance payouts.
Ultimately, Repowering+ experts seamlessly married original, salvaged parts with new, modern equipment to bring the site completely back online without a significant (and costly) redesign. Such a complex accomplishment would not have been possible without our extensive restoration experience, which has allowed DEPCOM Power to consistently uphold every energy production guarantee after an extreme weather event. The flexible restoration plan minimized revenue loss while keeping much of the plant operational to maximize production throughout the repair process.
The final upshot: Savings of $3.3 million over the initial forecasted budget. While the plant's owner had anticipated replacing roughly $1.75 million worth of damaged components, DEPCOM Power was able to develop a salvage plan for the bulk of the modules that resulted in $1.3 million in savings, recovering 70% more modules than anticipated in the original budget.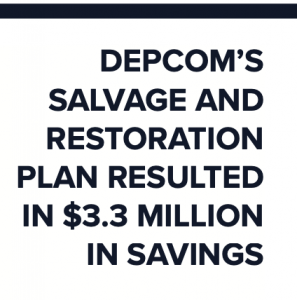 Recovery following an extreme weather event is complex, often even more so than initial plant construction. Unlike in new builds, recovery and restoration involve an intricate balancing act between current production needs and restoration demands. DEPCOM Power has found that balance time and again. In this case, additional savings came from reduced business interruption claims, a more efficient timeline than was originally forecasted, and a staggered workflow to prioritize production.