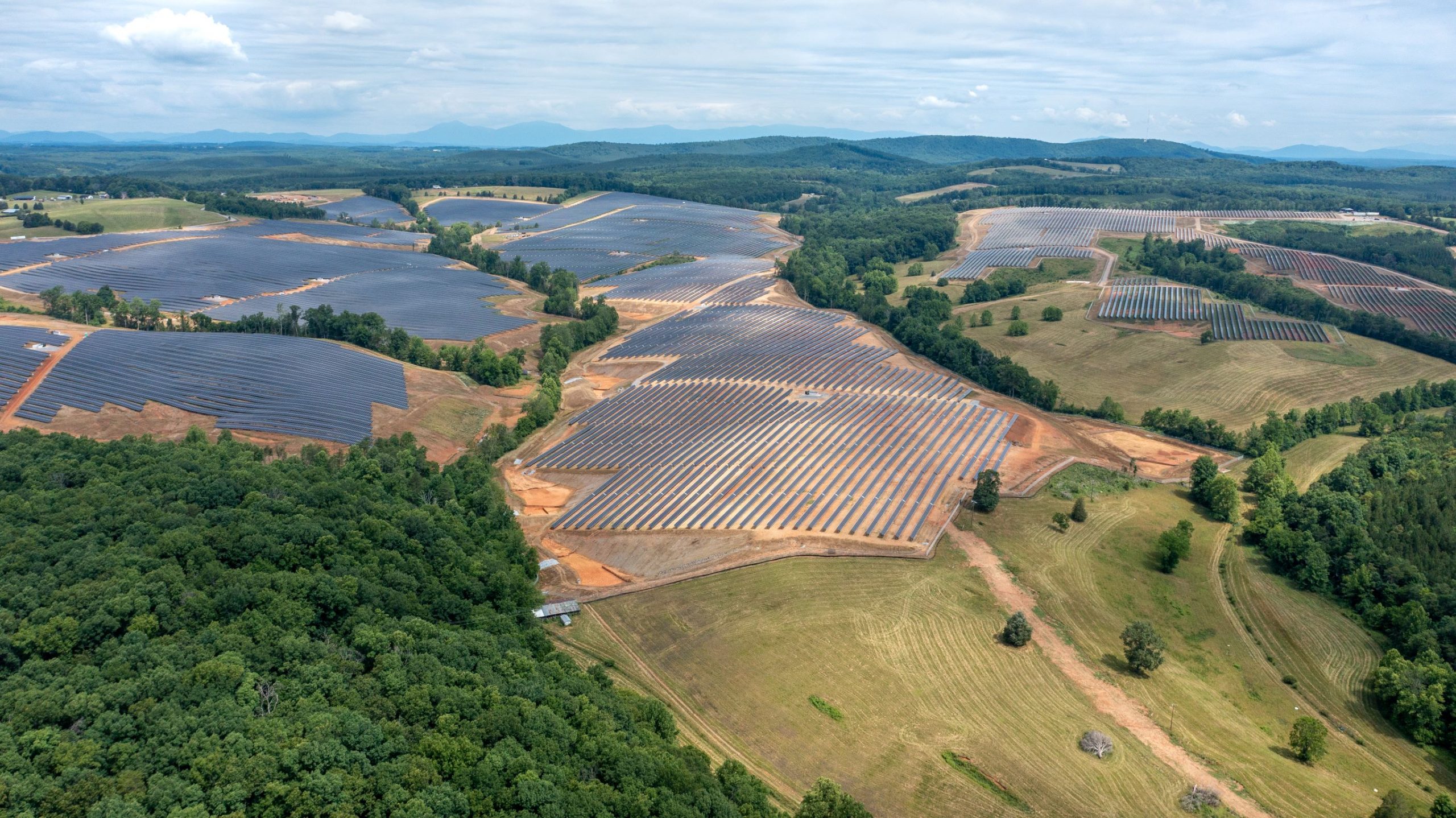 Scottsdale, AZ – September 13, 2021
DEPCOM Power currently operates 195 MW of utility solar power  in Virginia, with 56 MW in construction and approximately 550 MW in pre-construction. The state is one of the top leaders in solar development, ranking fourth in the nation with a growth projection of more than 6,400 MW in the next five years (source: SEIA). Its unique environmental and regulatory compliance requirements can however pose a challenge to solar developers.
"Having built over 65 utility solar projects across the United States in every type of terrain, DEPCOM Power's in-house engineering and industry leading project teams are expertly trained and experienced to handle all types of environmental conditions, "said Mark Winstead, Senior Vice President- DEPCOM Power Construction.
Most recently, DEPCOM Power completed construction on a 1,200-acre, 113 MW solar plant in Campbell County, VA. With steep terrains, proximity to jurisdictional waterways and the unprecedented amount of rainfall in 2020, the highest annual accumulation in the area since 1945, DEPCOM Power's team delivered a state-of-the-art solar plant on time and on budget, efficiently meeting all energy performance guarantees. The project brought significant investment to more than 20 local businesses including contracting for equipment rental, local support services, and housing. More than 200 local jobs were generated to support the project build.
Since DEPCOM Power began building in Virginia, DEPCOM Power G.I.V.E.S., a non-profit foundation dedicated to empowering solar project communities, is proud to have donated over $500,000 to local Virginian initiatives working with the impoverished, veterans, education, and community solar.  Such organizations include Connect with A Wish – a Virginia foster care program, The Up Center, providing family counseling and adoption services, the Food Bank of Southeastern Virginia, and Veterans Kitchen, a non-profit dedicated to ending Veteran homelessness.
Winstead commented, "We are proud to be part of Virginia's utility solar energy transformation. Our commitment to empowering the local communities and building clean, low-cost solar remains strong for years to come."