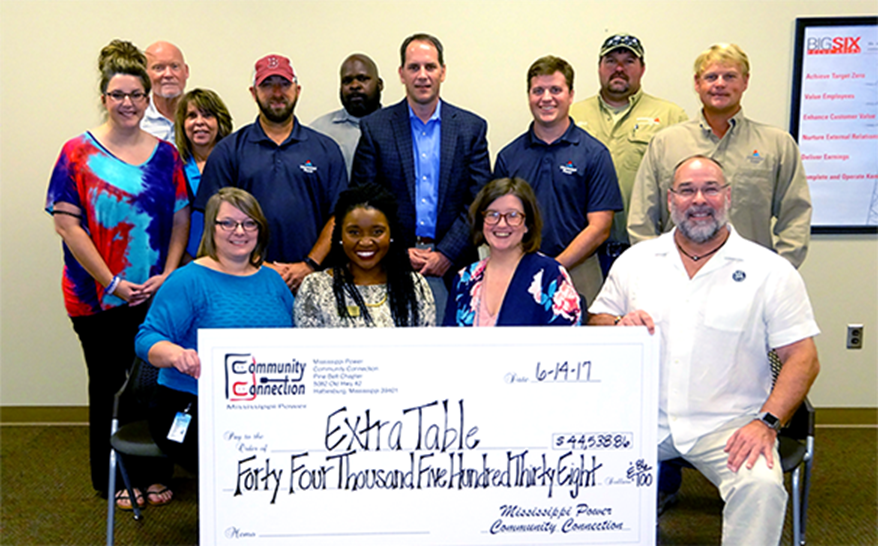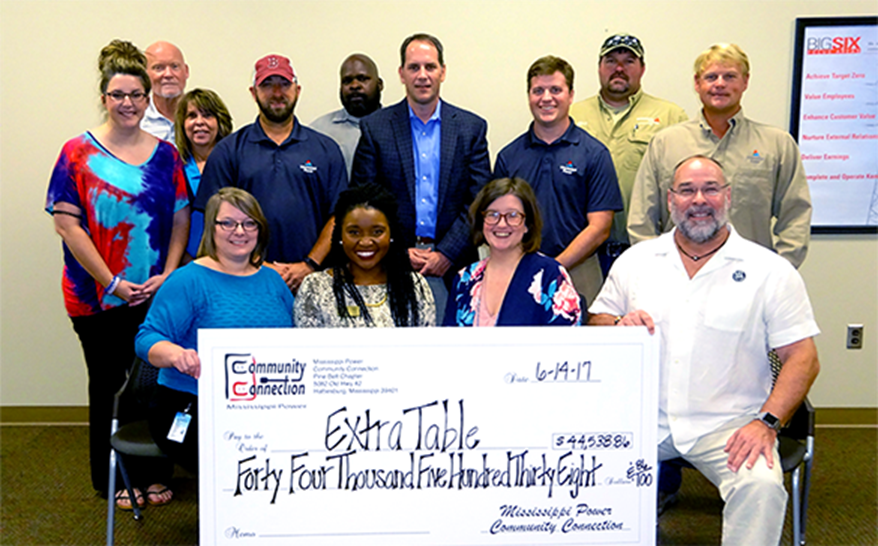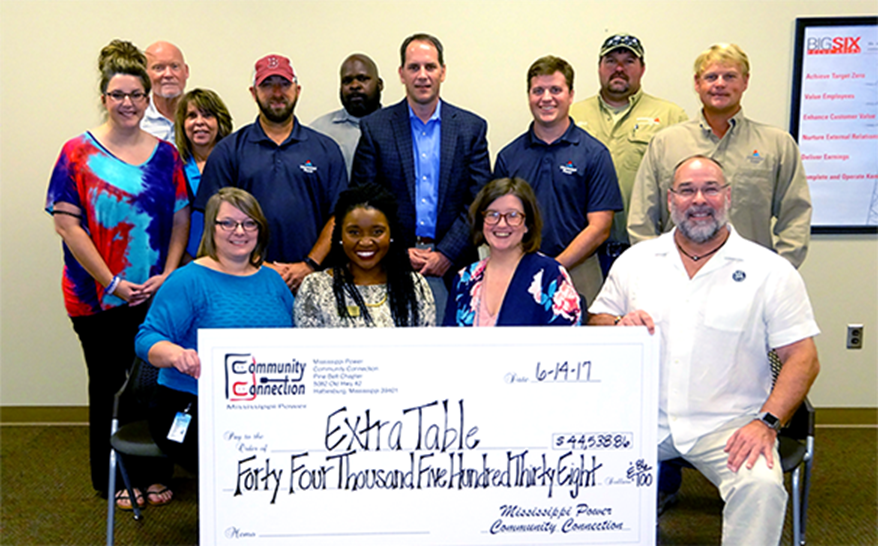 Published June 19, 2017 by  Mississippi Power
Author: Bill Snyder
Mississippi Power and Extra Table teed up its combined fundraising strength for the third year in a row to raise more than $20,000 to feed the hungry in Mississippi.
The annual Power to Fight Hunger golf tournament held in April at Timberton Golf Club in Hattiesburg featured more than 80 golfers.
That effort from Pine Belt Community Connection members, combined with a corporate match of $25,000 from Depcom Power pushed the grand total to $45,000, which is enough money to buy more than 40 tons of food for pantries across the state.
Depcom is partnered with Mississippi Power, D.E. Shaw Renewable Investments, the Area Development Partnership and Lamar County on a 52-MW solar facility located in Lamar County set to go into service this summer.
"In the last three years, we've partnered with Extra Table to raise more than $90,000," said Michael Harvey, Pine Belt Division manager. "When I think about the partnership we have with Extra Table and the friendship we have, it makes me proud of our Community Connection chapter. Those dollars are feeding people. They are our neighbors and customers. Having Depcom's match was truly a blessing."
The partnership began by chance in 2015 as Hattiesburg restauranteur and Extra Table founder Robert St. John was discussing fundraising ideas with Michael Dixon, Extra Table executive director.
"Mike and I were in my office kicking around ideas, and we came up with the idea of doing a golf tournament," St. John said. "Literally within an hour, Michael Harvey showed up at my office saying the company wanted to hold a golf tournament with all the benefits going to Extra Table. I truly believe it was divine intervention that made all of this happen."
In fact, St. John added that some of this year's donation will be more than enough to stock an entire food pantry in Laurel.
"Mississippi Power's Community Connection team worked tirelessly to put everything together," he added. "When we do events, it's usually just us doing all the work. This was the exact opposite. I can't thank you enough."
Extra Table purchases food from Sysco and distributes it to at least 28 food pantries from Canton to Pascagoula.
"This is easily the biggest donation we've ever had," said Stacy Ahua, Extra Table program coordinator. "We try to make the process of getting the food to the pantries as simple as possible. Sysco delivers the food free of charge. It's outstanding how the Power to Fight Hunger golf tournament has grown and how successful our partnership is with Mississippi Power."