Bankable Solar
Drives Maximum Returns
---
DEPCOM delivers a uniquely integrated, turnkey EPC experience.
With industry-leading engineering, global procurement power, and superior execution, we strive to ensure our customers maximize their energy returns.
Our reputation for building some of the most challenging projects across the USA is supported by our in-house expertise across all EPC disciplines. From our proprietary energy optimization capabilities, rapid project execution, strong EHS record and long standing vendor relationships with Tier 1 technology partners, DEPCOM is your trusted energy solutions partner.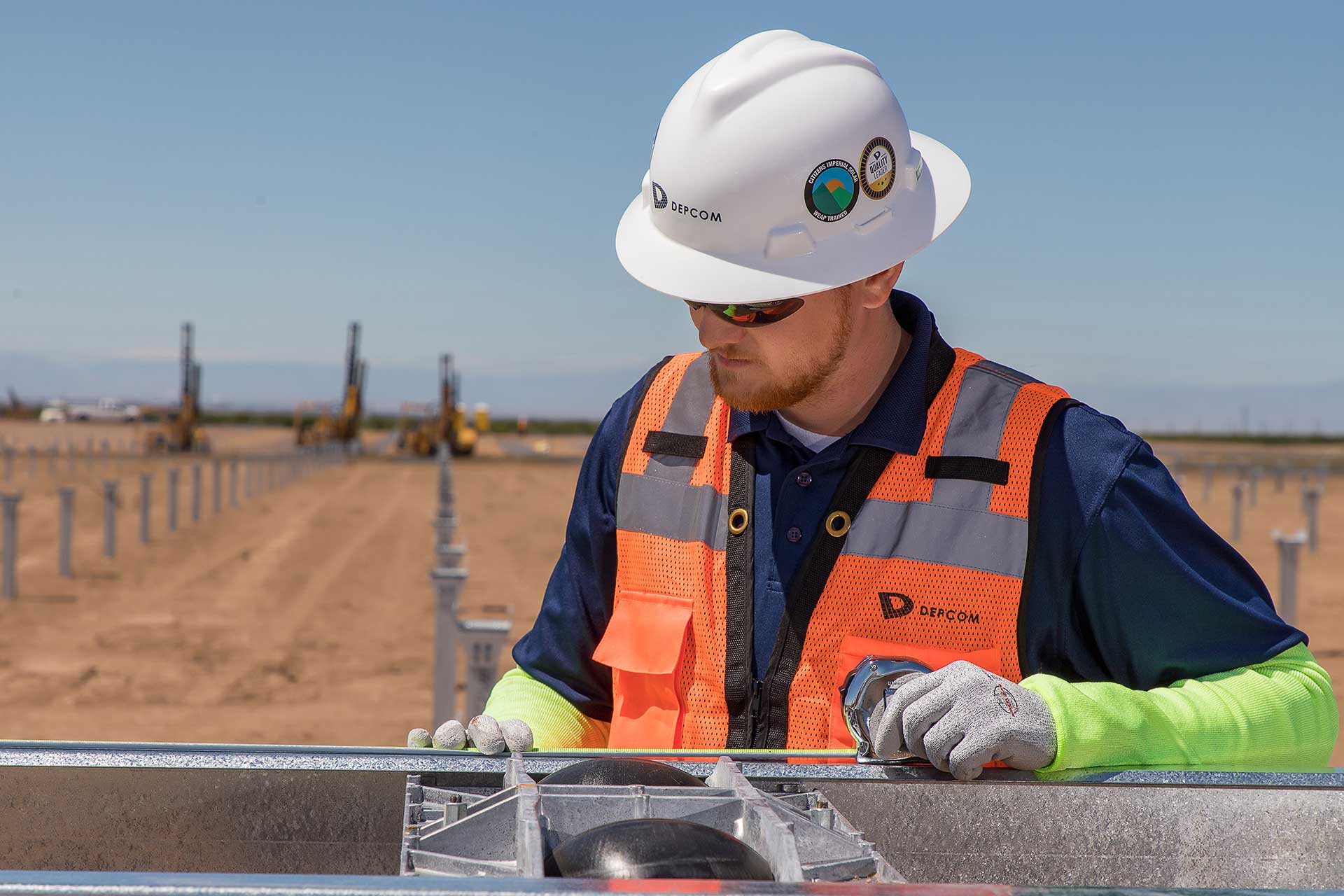 Integrated EPC Excellence
Delivers Superior Value
---
Our best-in-class technical and service solutions deliver unparalleled advantages.

Self Perform
In-house capabilities and capital equipment fleet minimize risk and maximize safety, quality, and schedule control.

Integrated Execution
Close collaboration between engineering (Permitting, Civil, Structural,Electrical, High-Voltage) and construction ensures project success.

Advanced Engineering
Detailed attention to every aspect of the plant includes layout and design, energy modeling and analysis, inverter sizing, and substation size and layout.

Robust Procurement
Extensive relationships with Tier 1 industry-leading suppliers ensure materials and agreeable commercial terms with minimal supply risk. We offer customers advanced logistics capabilities via Koch's sophisticated global supply network.

Total Cost of Ownership
We strategically source components to balance initial capital costs against long-term operating expenses to achieve optimal returns.
The Leading, Bankable Energy
Solutions Company in the Industry
---
DEPCOM Power delivers reliable energy solutions, with over 4GW of project experience. Our proven track-record of safe, successful project delivery performance make us the preferred, trusted partner for transformative energy projects, backed by the most bankable reputation in the industry.
Backed by Koch Engineered Solutions, a subsidiary of Koch Industries, Koch is the second largest privately held company in the USA, built by delivering reliable solutions to the market for over 80 years.
From Performance, Reliability, Schedule, and Budget, you can trust DEPCOM to be your partner in transformative energy solutions. DEPCOM Power's proven project history reflects our strong bankability: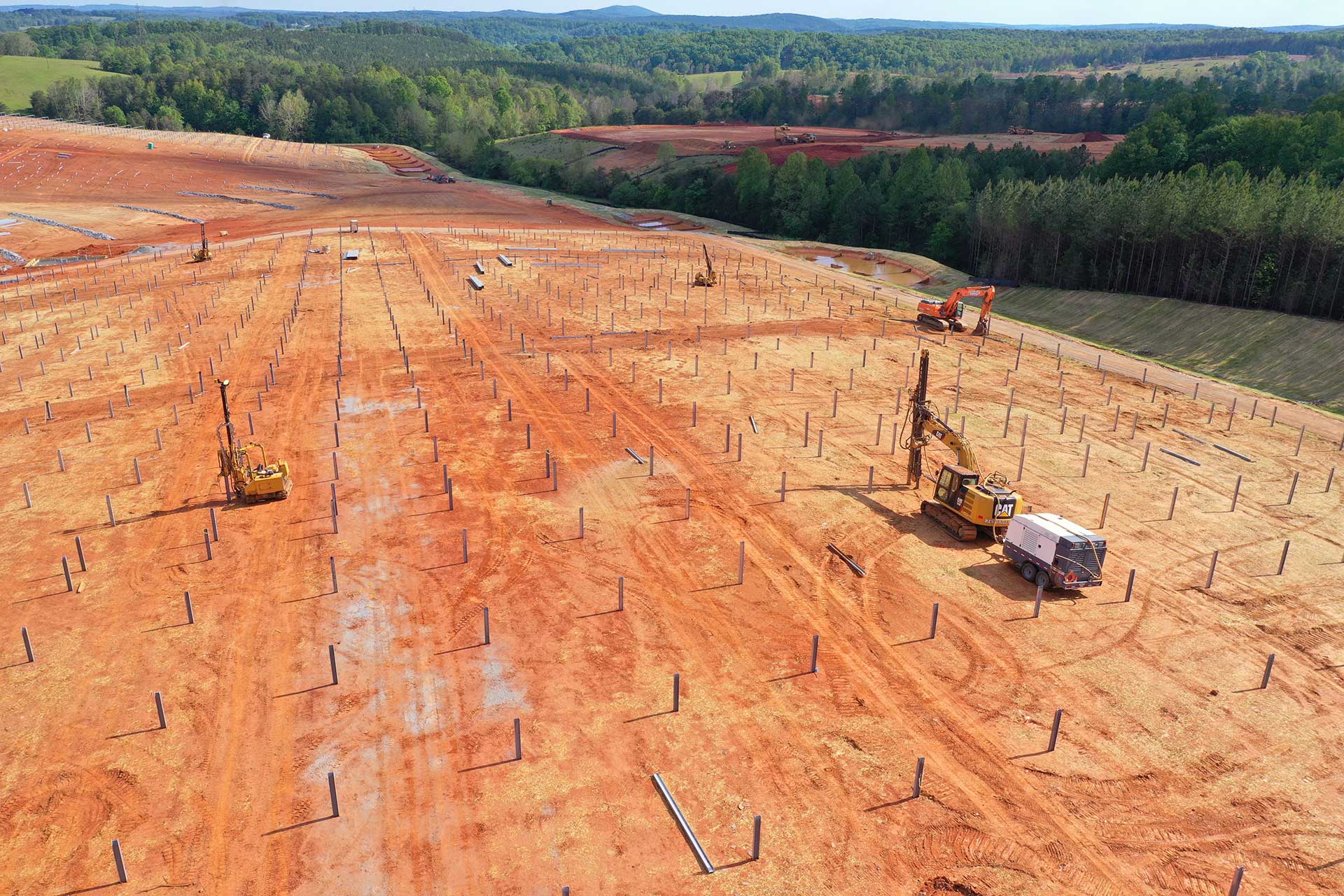 100% Capacity Test Rating
With more than 100 PV solar projects built on some of the nation's most challenging terrain, every DEPCOM solar plant has passed its capacity test.
Reliability
Every DEPCOM plant operating today boasts an average availability of 99%.
Schedule
All DEPCOM projects have achieved their in-service date to meet our customer's tax equity financing goals.
Budget
DEPCOM projects have a cumulative history of less than 1% in change orders.
DEPCOM Power supports its projects and services with a suite of guarantee and warranty options, offering our customers maximum flexibility to meet their risk profile. There is no limitation to the size of project DEPCOM Power can wrap for our customers.
We offer uniquely bankable financial solutions from in-house tax equity options to construction financing, structured to meet our customers' financial needs.
DEPCOM Power, a Koch
Engineered Solutions company