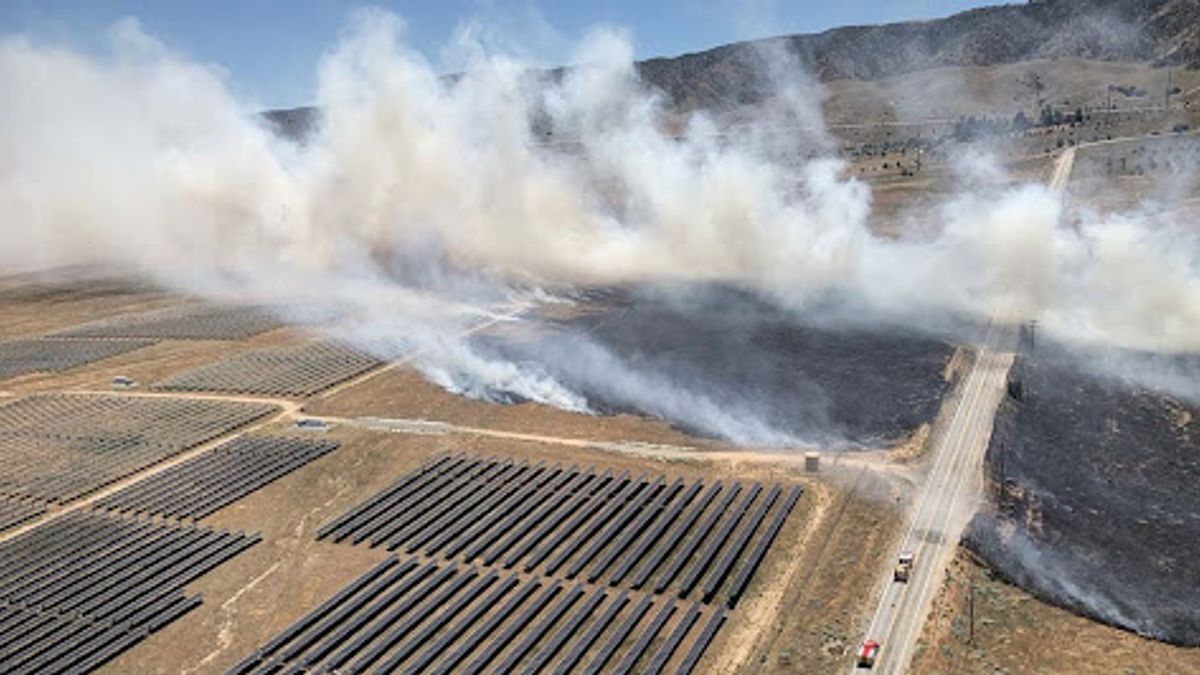 This article was featured on Utility Dive
When one of California's 9,900 wildfires in 2020 wreaked havoc on a 20-megawatt solar plant in Kern County, it looked initially as if all 200 acres of the site were destroyed. Firefighter rescue helicopters also had dumped tons of water during the catastrophe in an effort to douse the flames.
But all was not lost. After DEPCOM Power's experienced disaster management team surveyed the plant, they saw possibility in what remained. Through an intricate plan of deconstruction, salvage, repair and replacement, the team was able to restore the plant two months faster than competing bidders, saving the owner $2.6 million and rescuing equipment that otherwise might have been scrapped.
Rebounding in Mother Nature's wake
This wasn't the first time DEPCOM had made it possible for a phoenix to rise from the ashes. With the most extensive track record in the industry, the company has restored hundreds of megawatts of damaged solar plants after everything Mother Nature can dish out: fires, floods, hurricanes and hail.
As a leading national EPC with more than two gigawatts of solar installed to date and as an O&M provider with 1.5 gigawatts under management, DEPCOM deploys experts from a uniquely deep bench. Over the years, they have seen it all.
Making insurance a partner in recovery
In Kern County, that meant assessing the remains of 1,000 modules, scores of junction boxes and a DC collection system all subjected to a combination of blistering heat and drenching water. Figuring out what can be salvaged or repaired and what must go is as much experience as engineering, but getting all the stakeholders to agree to a restoration plan requires delicate diplomacy.
One key stakeholder in particular—the plant's insurance carrier—often is brought in too late in the process.
"We established an ongoing dialogue with the insurance carrier from the start," explains DEPCOM Executive Vice President for Plant Operations, John Schroeder. "We worked to familiarize insurance partners with PV best practices and brought adjusters in early to make sure everyone was in alignment."
Leveraging construction expertise to building back better and faster
A critical goal in any restoration is to quickly get as much of the plant operational as possible to avoid ongoing lost revenue while restoration continues elsewhere on the site. DEPCOM consolidated salvageable parts in Kern County to get portions of the plant back online while awaiting replacements for destroyed components.
The EPC leader leveraged its deep supply network to streamline the wait, ensuring parts availability through the company's Tier 1 procurement agreements. Equipment also was readily available through DEPCOM's extensive inventory of spare parts on hand at regional warehouses.
Weaving old with new for solar solutions
Because some of the plant's original equipment was no longer being made, DEPCOM developed a hybrid system to weave in still-functional older parts with state-of-the-art PV technology.
"Ultimately, the asset owner was able to bring the entire plant back online 60 days faster than a competing bidder had estimated it could, saving $1.2 million in avoided lost revenue." says Schroeder.  "Our efficient labor and material costs stemming from DEPCOM's EPC and O&M connections saved $1.4 million more, for a total overall savings of $2.6 million."
Salvaging solutions from the floodwaters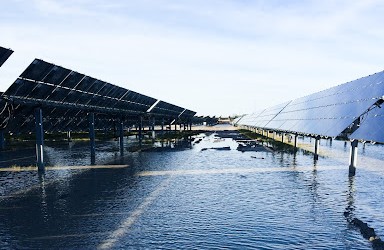 DEPCOM's experts are old hands at coming up with novel solutions.
When two hurricanes tore through a 92-megawatt solar plant in the Southeast in 2018, ten of 40 power conversion stations were flooded for days with nearly a foot and a half of water. But because the plant's operator had taken all of the inverters offline before the hurricanes hit, condensation had formed inside all 40; rather than voiding the warranty on just the 10 flooded inverters, the manufacturer denied responsibility for any of them.
The plant owner was looking down the barrel of a substantial financial hit and potentially months offline.
But after the DEPCOM team proved that the units had pre-existing design flaws that caused the condensation, the manufacturer restored warranty coverage and agreed to repair the inverters. Insurance was poised to replace the flooded units.
The wait time for delivery of new inverters, however, threatened revenue losses of between $400,000 and $700,000. So DEPCOM's specialists suggested salvaging and refurbishing the flooded units to save time—with the added bonus of saving $4 million in replacement costs.
The insurer was willing to approve the new plan but wanted to be certain the inverters were flood-proof going forward. DEPCOM stepped in again and designed three-foot-tall concrete pads to keep the units well out of harm's way.
In the end, the plant was fully restored 152 days faster than the competing solution and netted savings of nearly $2.5 million overall.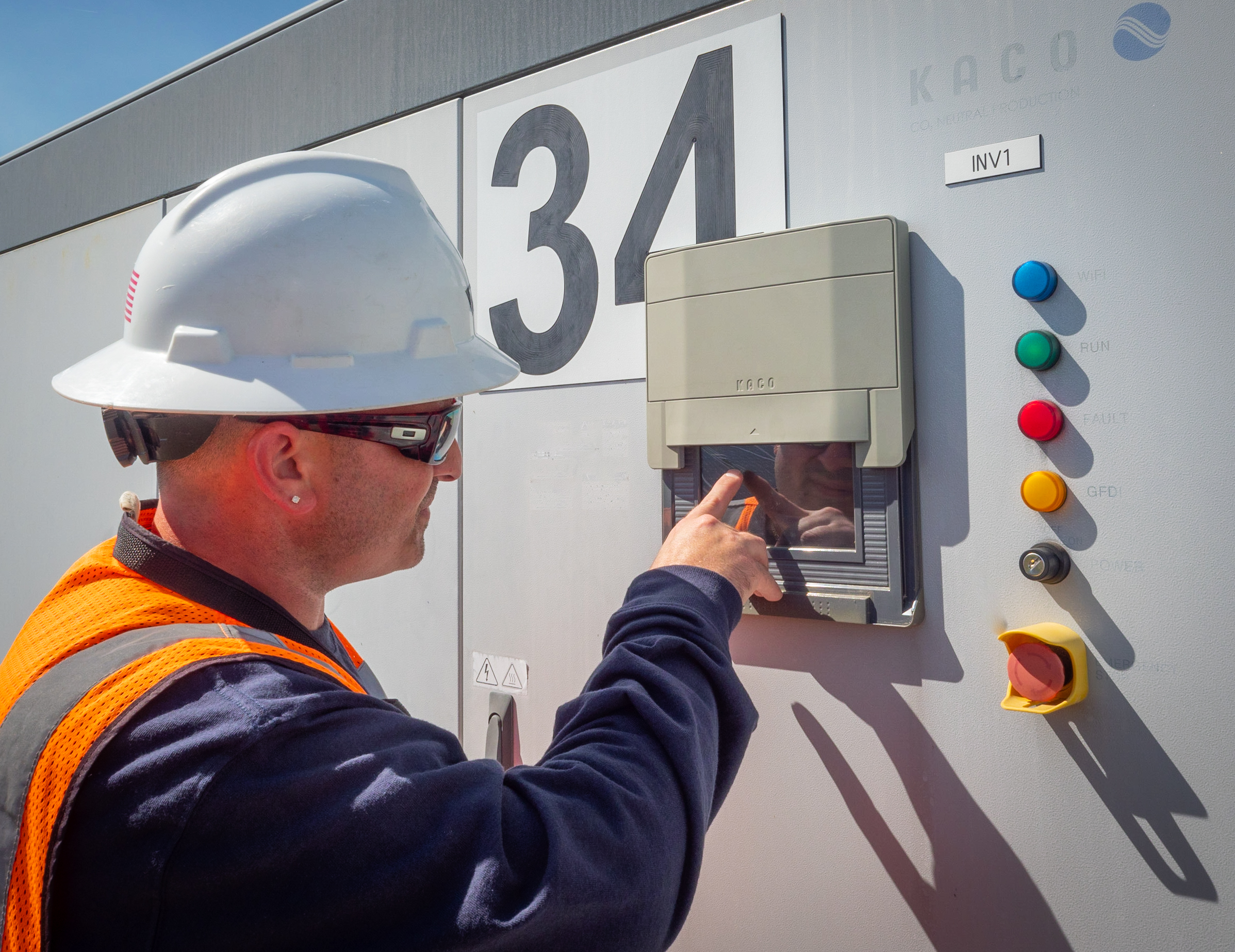 Guaranteeing PV profitability after the crisis
DEPCOM's in-house engineering team designs repairs to ensure strong post-recovery performance. In fact, the company has consistently upheld every energy production guarantee after an extreme weather event.
And DEPCOM doesn't have to take a back seat after a plant is restored. In both the fire and flood cases outlined here, plant owners brought on the company's O&M services team to keep things running smoothly well into the future.
DEPCOM provides additional plant operation solutions for long-term maintenance, repair and energy optimization. Re-powering services address unreliable equipment that diminishes plant performance, while the recertification program offers extended maintenance to salvage usable equipment for future use and source parts faster than OEMs.
Don't wait until disaster strikes. Plant owners can get ahead of the game with a preparedness plan to weather whatever storms may come. Download our case studies for more about DEPCOM's unique ability to restore damaged solar assets for maximum profitability.